This little blog of mine has undergone some big changes in the past two months, the most significant of which is that I have started writing again after having a very long (read: 2 year) break! I'm now refreshed, full of new ideas and enjoying the task of blogging with renewed enthusiasm and excitement. So, in retrospect, perhaps a break was needed.
Things move quickly in the blogging world and it is with great interest that I have returned to reading the many travel and lifestyle blogs I once read regularly. I have also noticed how much this space has changed and these changes have inspired me to give Baby Loves to Travel a make-over. Thus, it is with great pleasure that I present my brand new layout and logo!
My very sweet 6 year old, who loves to draw, wanted to design my new logo and I have promised Miss M that I will post her drawing of our family. Here it is. I think she did a great job too!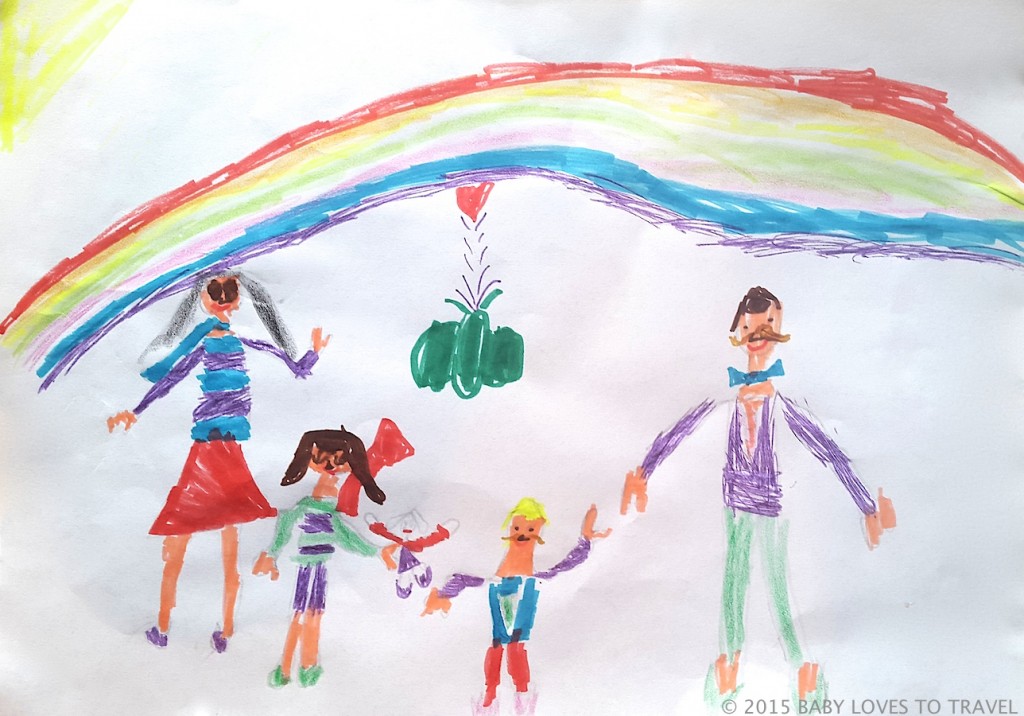 Unfortunately, for Miss M, I had already committed to commissioning a new logo from the wonderfully talented Rhian Awni.  I love how Rhian has captured our family and the places we have travelled. So a big thank you to Rhian and my daughter for their creative input and to you my readers for your renewed interest in my blog.
Here's to a great new journey!
Thank you for reading! You can follow me on Facebook, Twitter, Pinterest and Bloglovin.
About