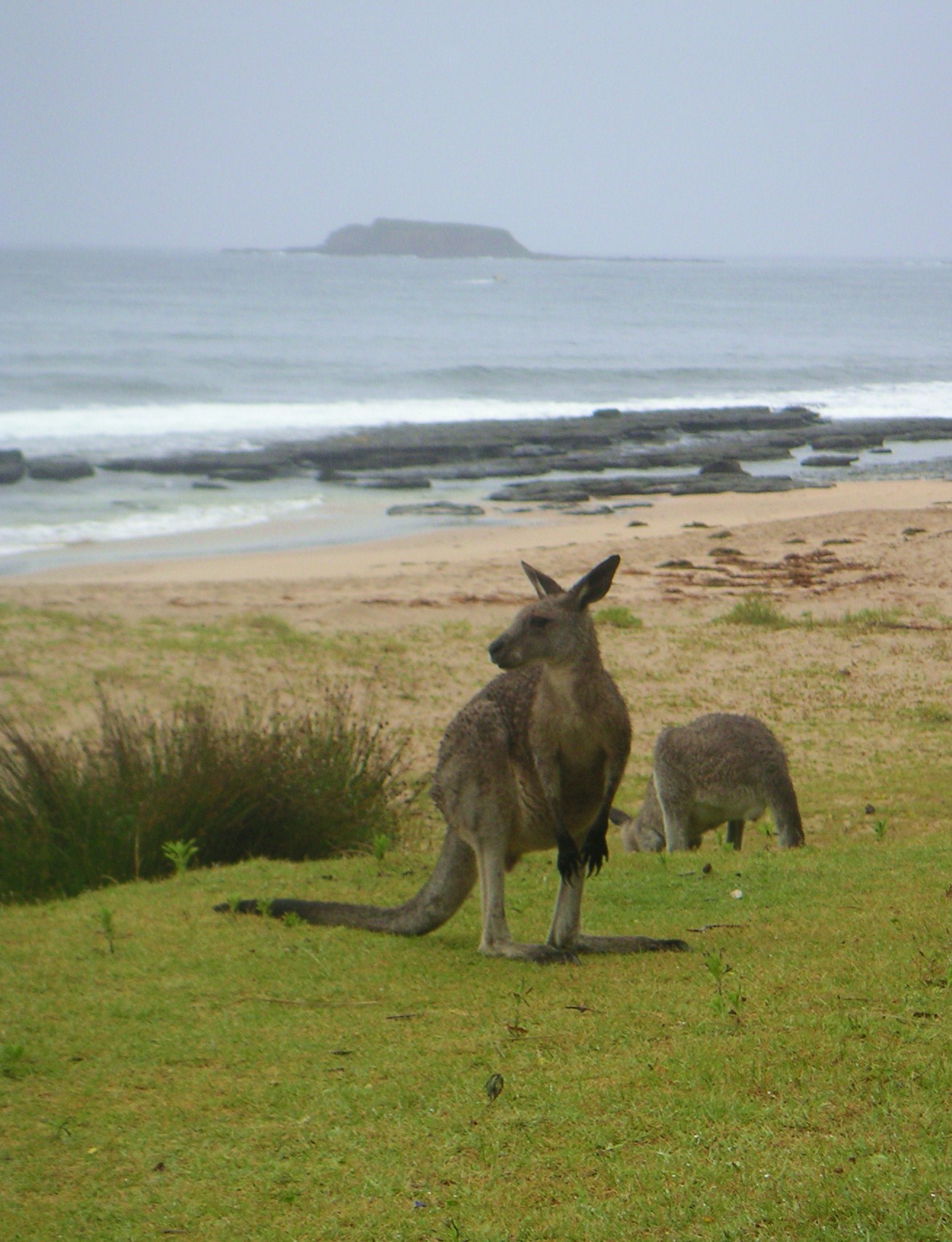 It's amazing how you often hear great things about your own home country from foreigners. One such foreigner (my husband) once informed me on a road trip along the East Coast of Australia from Sydney to Melbourne that he would like to stop off at Pebbly Beach. Pebbly what? Well, I soon discovered why Pebbly Beach is world famous. Situated within Murramarang National Park, the beach is bordered by a thick forest of gums and banksias. Every day at dawn and dusk this area is hopping with a mob of Eastern Grey Kangaroos. Apparently they even swim in the surf – truly a sight to see! 
This photo was taken very early on a misty morning after a night of camping within 100 yards of the beach. We were sans children at that stage in our life, but I've made a promise to myself that this is definitely something my children will experience. 
Located between Ulladulla and Batemans Bay, it's a 3.5 hour drive from Sydney and probably a 7 hour drive from Melbourne, so close to neither city really. But if you're ever doing the long drive along that beautiful strip of coast, from one great city to another, and want to avoid the monotony of the Hume Highway, then definitely make an effort to stop by, you won't regret it. 
For more great photos from other travellers, check out Photo Friday at Deliciousbaby.com
About