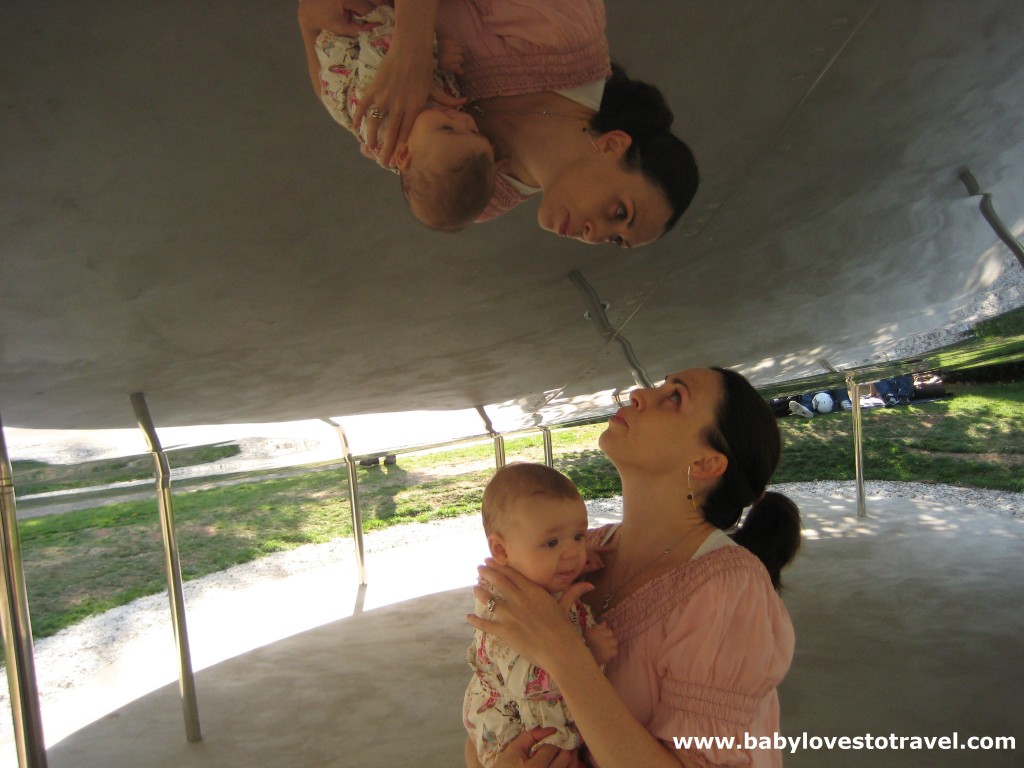 We lived in London for a number of years and it's where my daughter was born, so I have a big soft spot for the city and I especially love the vibrant energy of London during the warmer months. We would quite often spend our weekends wandering the city from one end to the other – exploring all the different neighbourhoods as well as meandering through the many marvellous gardens scattered across the urban sprawl.
This photo was taken back in 2009 at the Serpentine Gallery Pavilion in Kensington Gardens. Every year, the Pavilion is redesigned by international architects as a unique showcase and this particular year it was designed by Japanese architects Kazuo Seijima and Ryue Nishizawa. This installation was made of aluminium and gave the appearance that it was floating, like smoke, freely between the trees whilst reflecting all of its surroundings above and below. I enjoy this picture for the kooky effect that occurred when you stood under the installation, plus the memory of a great day spent exploring London with my little family!
For more great photos from other travellers, check out Photo Friday at Deliciousbaby.com.
About