We're currently tucked away on Koh Samui (Thailand) having a fab holiday with great old friends from Australia. It's truly a 'Baby Loves to Travel' affair as we have 4 kids under 3 in our party of 8! Here's a quick peek at some of the things we've seen and done so far:
A visit to the Butterfly Garden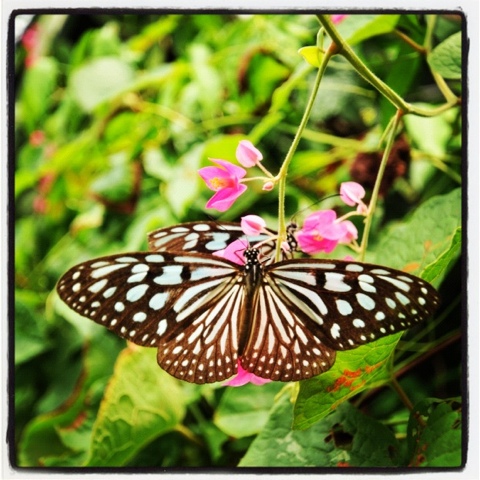 An elephant safari – this is Victoria our elephant, she's 45!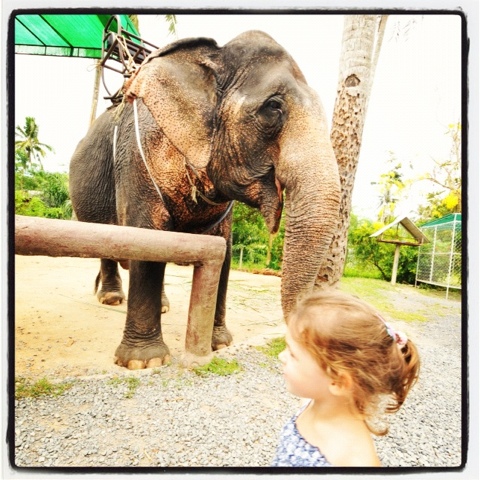 A tiger show. You could get your photo taken with this fellow, we of course declined despite the plea from my outraged 2 year old.

And of course beach time!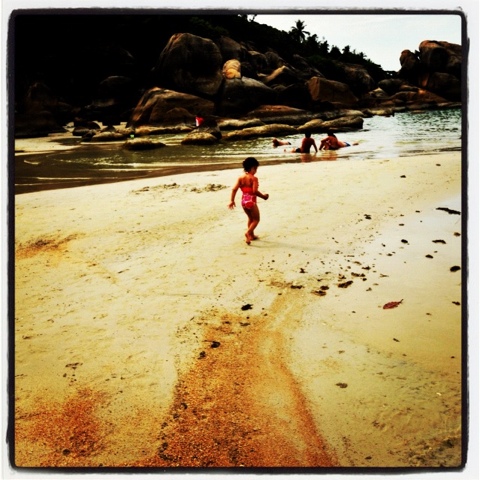 Oh, and as you can see I've finally installed Instagram! Lots of posts to follow on Thailand and Singapore when I'm back to real life, including the wonderful hotel we're staying at ShaSa Resort. I'm having too much fun right now and enjoying the moment so blogging can wait until next week

About