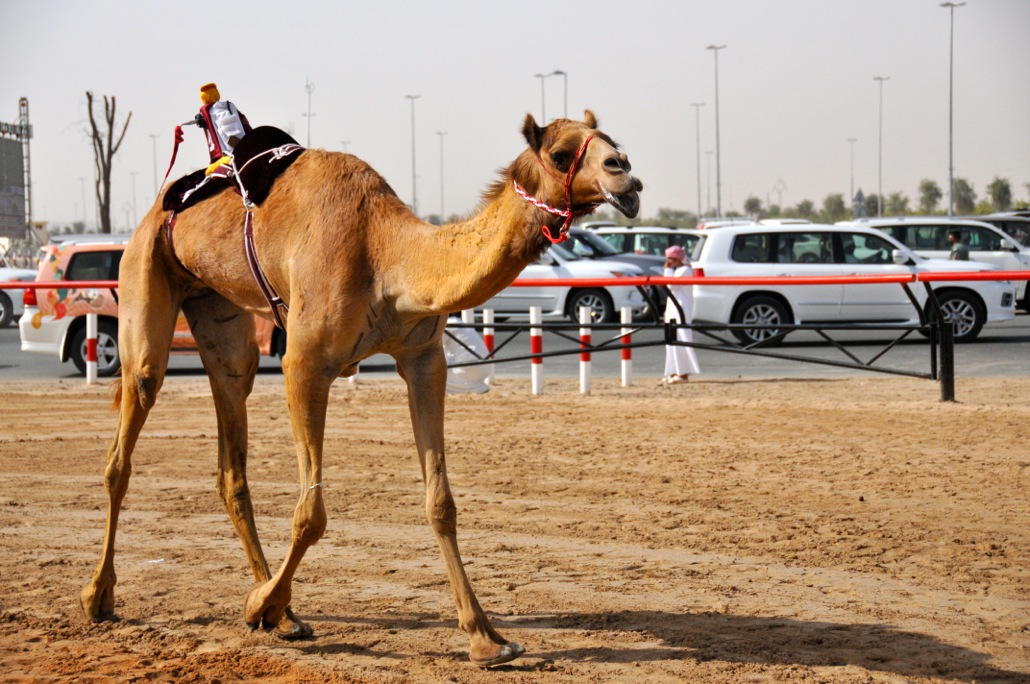 Over the past 45 years, Dubai has been rapidly transformed into a modern, desert metropolis with the same lifestyle offerings as cities that have existed for centuries. Although it may appear that age-old traditions have disappeared as a result of the speedy transformation, there still remain many elements of tradition if you dig beneath the glitz and glamour of Dubai. One such element is camel racing.
Throughout the region, camels have played a huge role in the daily life of its inhabitants for hundreds of years – as a food source as well as for trade and desert transportation and, of course, as a sport. In the UAE, the camel is a prominent symbol of the Emirati identity and camel racing is a valued cultural event. For visitors to the country, the camel races are a must-see experience for a glimpse at this ancient sport and insight into the local culture.
We ventured out to Al Marmoum camel racetrack for the first time on a dusty afternoon in 2014 together with 3 other expat families all with children under 6. In total, we had between us 8 young kids bursting with joy at the prospect of seeing these iconic ships of the desert race across an arid sea of sand. The children weren't disappointed as there were literally hundreds of camels with colourful blankets and silks draped across their backs. And plenty of camel races too of course: it is truly an amazing sight to see these majestic creatures as they awkwardly gallop down a sandy straight.
A modern twist to camel racing in the UAE is the replacement of jockeys with robotic ones (the UAE abolished the use of jockeys under the age of 15 in 2002). Owners now travel in 4x4s on a separate track alongside the camels and control the robot jockeys via remote control whilst shouting words of encouragement to their animals. The cavalcade of SUVS alongside sweaty racing camels amidst a cacophony of shouts and cheers is indeed a sight to behold!
Facts and Tips:
The camel racing season in the UAE is between October and mid-April.
The Al Marmoum race track is on the Dubai Al Ain Road (E66) and is an easy 20 minute drive from central Dubai
Camel racing takes place at 7am and 2pm
Call to check which days the camel races are taking place before heading out to the track on +971 4832 6526
The stadium at Al Marmoum has a dedicated section for visitors/tourists.
It is an event with a mostly male attendance. Although women are of course welcome, it is wise to respect the local culture and dress modestly.
Unlike horse racing (can be), camel racing is not a dressy event, nor is it tourist focused. So you can leave your Melbourne Cup fascinators and Ascot tie and morning dresss at home!
Here are some images from our day at the camel races!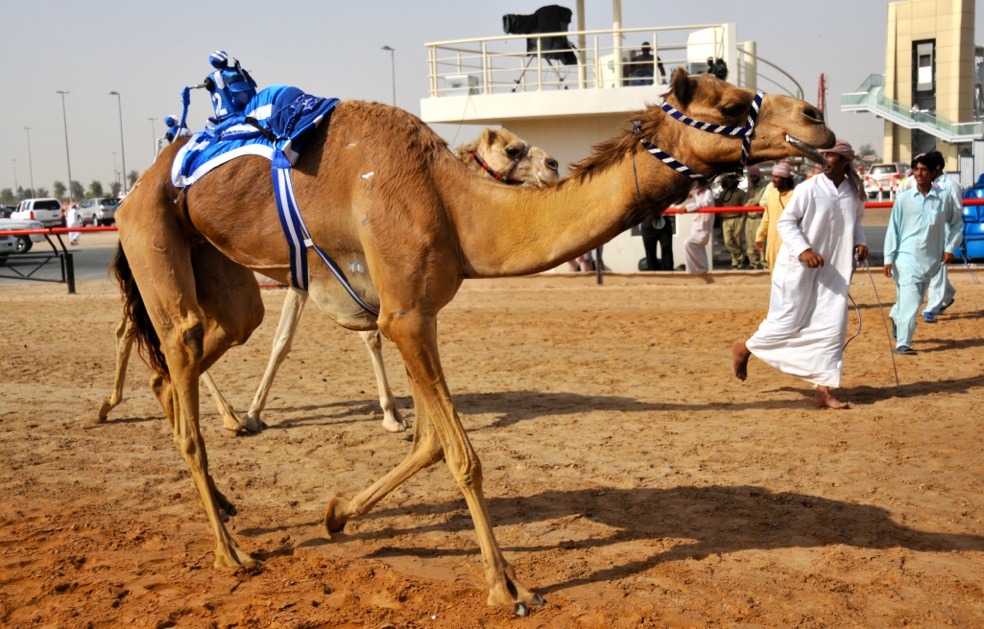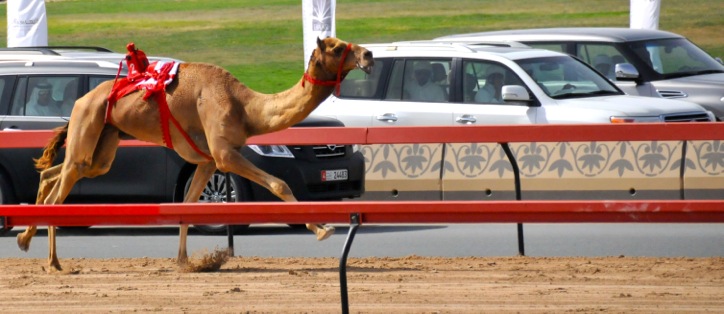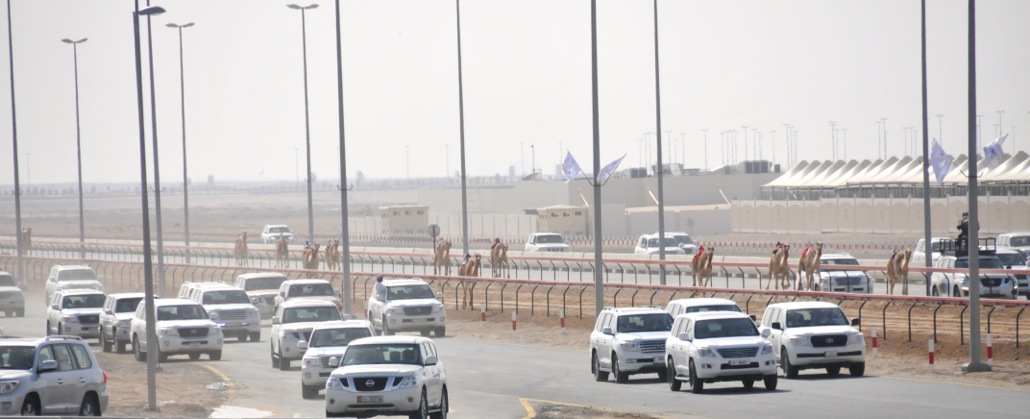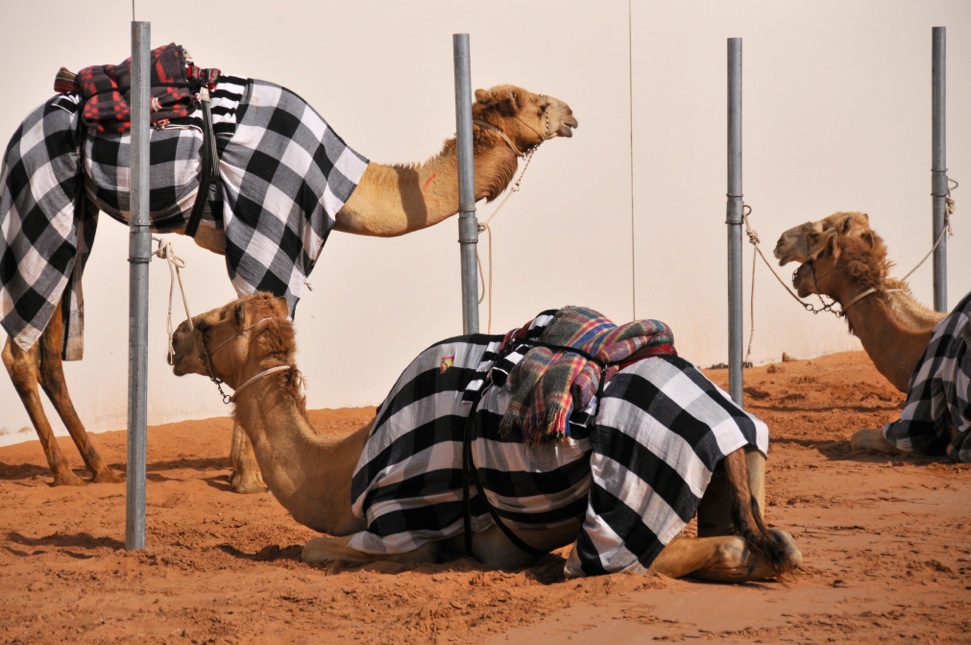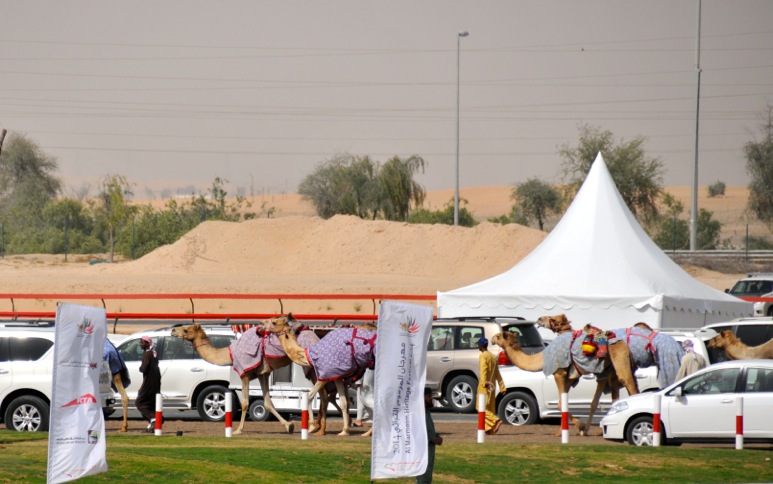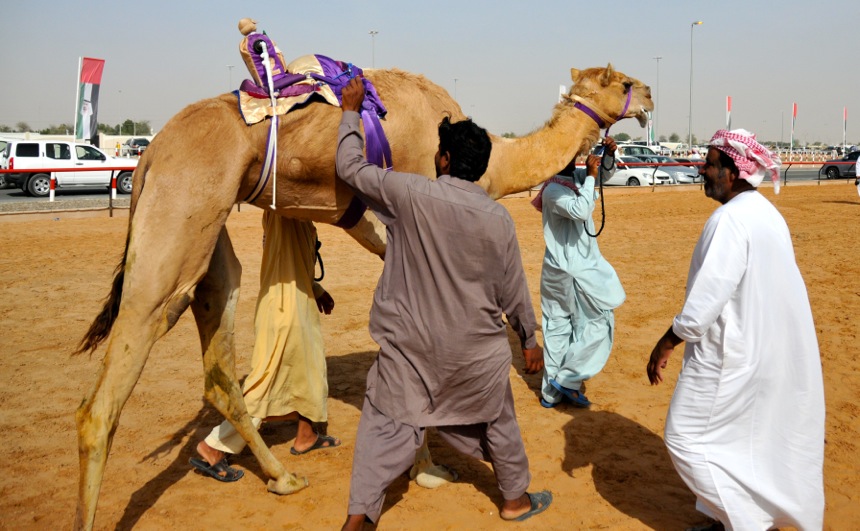 Thank you for reading! You can follow me on Facebook, Instagram, Twitter, Pinterest and Bloglovin.
About