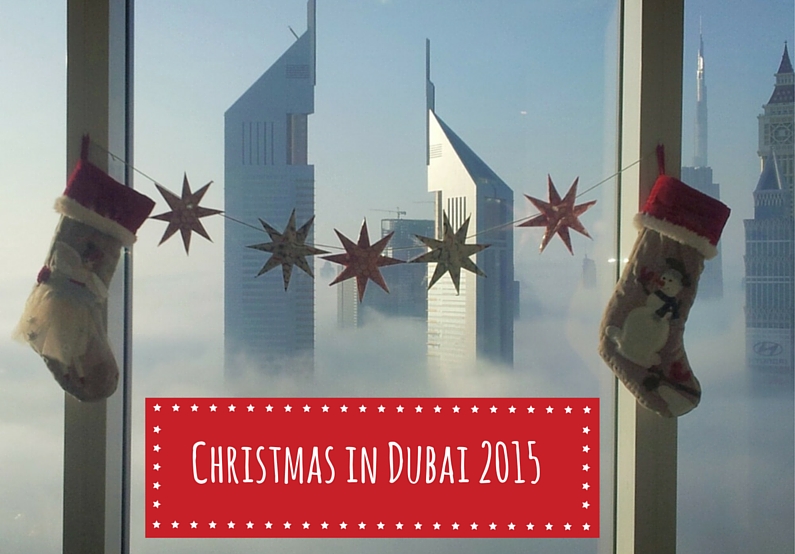 I love December in Dubai. The weather is divine with an average daily temperature of around 23 C. We can finally spend time outdoors without getting scorched to a crisp and there is a great festive feel to the air. I'm Australian, so having warm weather at Christmas actually feels right. Whereas for Northern Hemisphere folk, such as my husband, it takes a little more effort to get into the Christmas spirit in warm weather. Nonetheless, Dubai has many festive activities on offer to help set the holiday tone even without the cold and the snow. Here is our guide to Christmas in Dubai with kids!
Santa's Grotto at Wafi Mall
A beautiful Santa's Grotto is created at Wafi Mall every year. It is enormous and, in typical Dubai style, always beautifully decorated. The Wafi Santa's Grotto has become a bit of an institution among the expat community and it is busy during the entire month of December. So although you may have to queue to see Santa, the wait is always worth it, plus you get to depart with a lovely cuddly toy.
This year there is also a 'Festive Light and Sound Show' at Wafi Mall with two shows every evening. The Light and Sound Show is free of charge.
Get Your Winter Festive Fix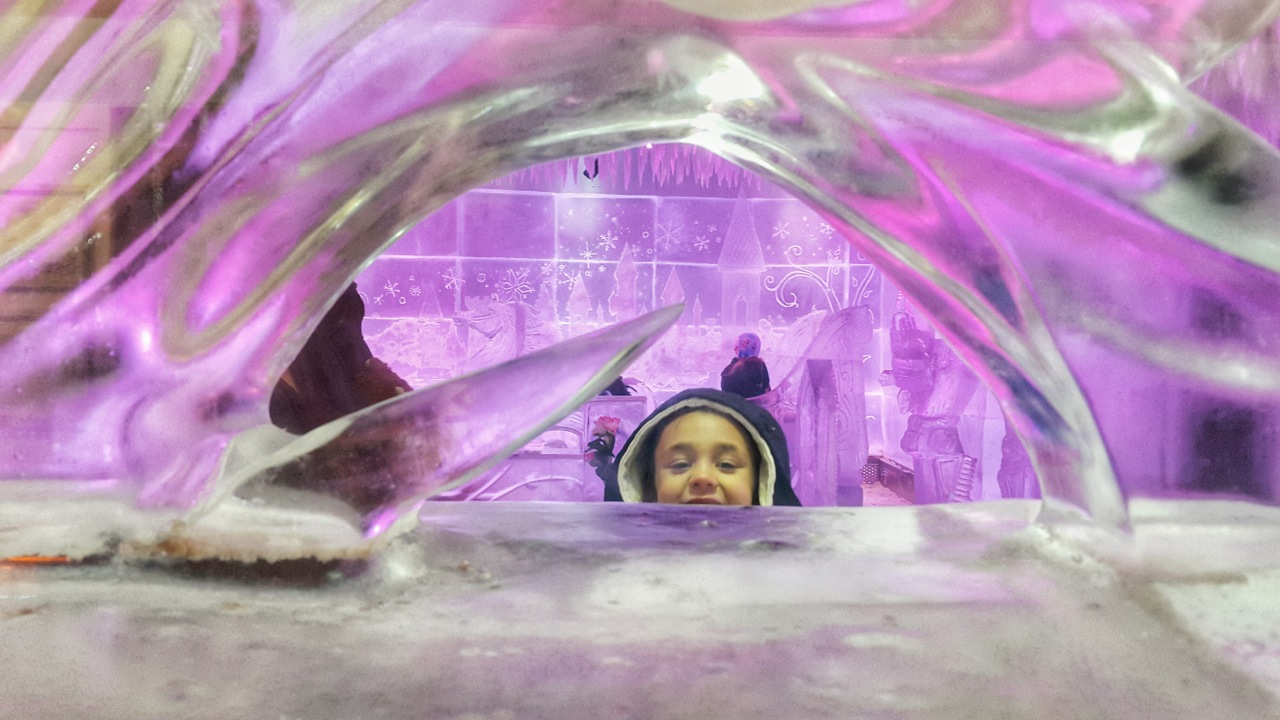 It may be sunny outside, but in Dubai there are activities that you can do that will make you feel just like you're in the Northern Hemisphere. You can:
Ice skate at Dubai Ice Rink. From 16 December to 6 January, the Dubai Snowfest is taking place at the Dubai Ice Rink. The festival includes a market, Santa's Grotto, an elves arts and crafts workshop and, of course, skating sessions. The Olympic sized Dubai Ice Rink will also host a skating show – Elements – based on the elements (fire, earth, water, air) on 26 and 27 December.
Play in the snow, ski or snowboard at Ski Dubai. Ski Dubai also has a Santa's Grotto from 11 to 24 December.
Drink hot chocolate and play among the ice sculptures at

Dubai's Chill-out Ice Lounge

.

Christmas Markets
For a bit of Christmas cheer, why not head to one of Dubai's Christmas markets. It may not be Bavaria, but these markets definitely deliver a burst of festive fun.
The Dubai Winter Festival
The Dubai Winter Festival is held at the World Trade Centre on 17 to 19 December from 4pm – 10pm.  This is Dubai's largest festive event, with a huge array of activities including a Santa's Grotto, ice skating, snow zone, gingerbread decorating, pantomimes and a winter market.  Further information:  www.dubaiwinterfestival.com
The Souk Festive Market at Madinat Jumeirah
The Souk Festive Market at Madinat Jumeirah takes place from 17 to 27 December. Entertainment includes a giant snow globe, daily visits from Santa, an ice rink, a reindeer rodeo, the North Pole Train and stilt walkers.  For those with a sweet tooth, the Lindt Master Swiss Chocolatier will perform cooking demonstrations from 17 to 22 December. Further information: www.jumeirah.com
Santa's Village at Emirates Golf Club
This event takes place from the 23 to 26 December, 3pm until midnight.  It's a themed Santa's village with festive entertainment for the entire family. Please see HERE for further information.

Christmas Theatre

Pantomime is a great Christmas tradition for kids and Dubai doesn't disappoint. Here a couple of great Christmas-themed theatre events to suit the entire family:
Cinderella the Pantomime
Location: Ductac, Mall of the Emirates
Dates: 21 – 29 December
For further information: www.ductac.org
Miracle on 34th Street
Location: Madinat Theatre
Dates: 19 – 30 December
Further information: www.madinatjumeirah.etixdubai.com

Get Christmas Crafty
Kids love crafts and I find they especially love it at Christmas. So why not head to Café Ceramique to paint Christmas themed baubles, plates and mugs (they make great gifts!). Or you could attend a Gingerbread-making workshop, such as this one at Towers Rotana on Friday, 18 December.

Build a Snowman at the Beach
The beaches in Dubai are wonderful at this time of year, so why not head on down to the water and enjoy some paddling in the Gulf. Get the kids to build a 'Christmas Sandman' while you're there and create some great memories!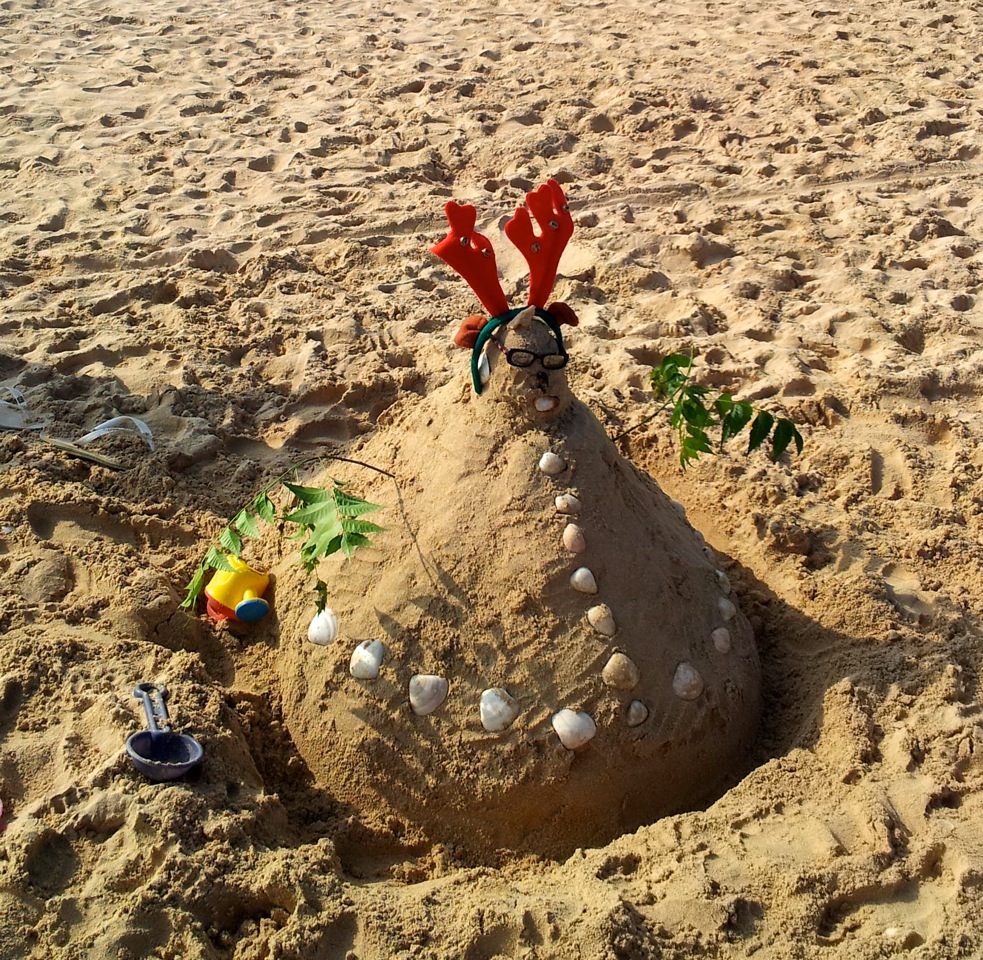 Thank you for reading! You can also follow Baby Loves to Travel on Facebook, Instagram, and Twitter.
About