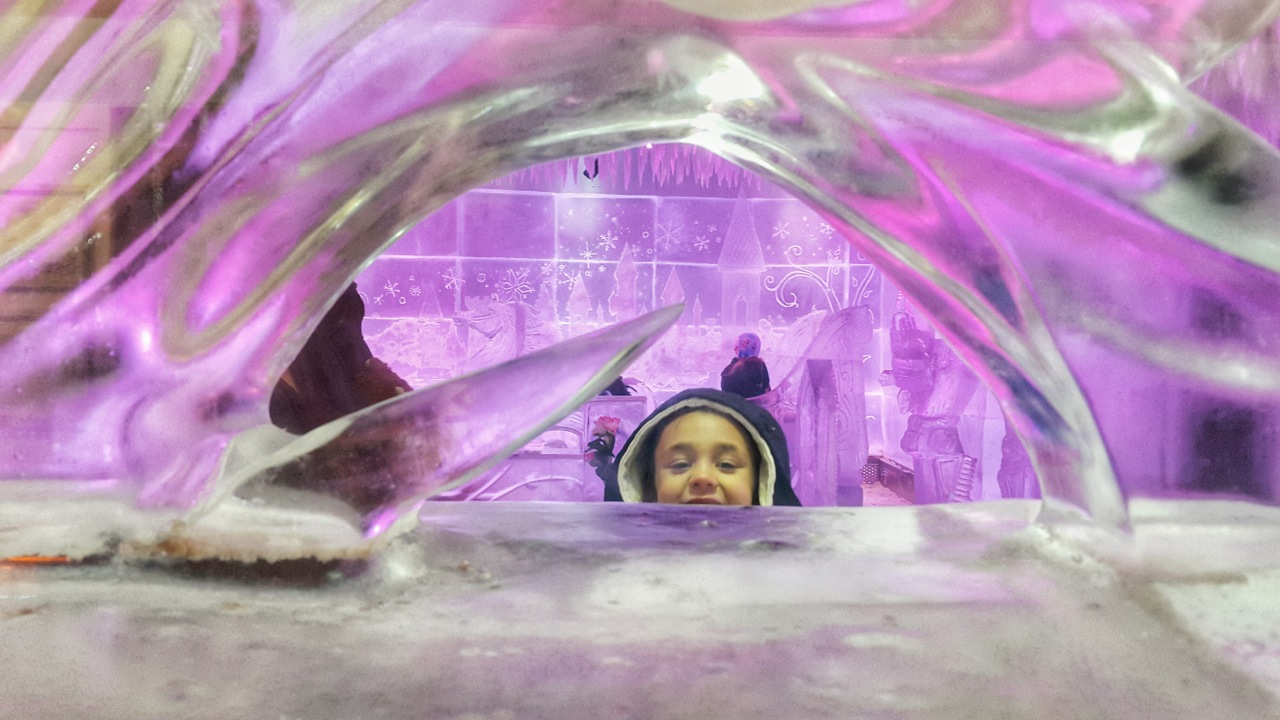 If you so wish, you can see ice sculptures in the desert on a 45 degree day!  Of course, it's not really "out in the desert" but at the Dubai Chill-out Ice Lounge in the confines of the Times Square Mall. My kids recently had a wonderful time exploring this magical ice land in sub-zero temperatures.
The lounge has been open since 2007, however, in 2014 it underwent a major refurbishment and the results are quite stunning. The temperature is around -5C degrees and the interior holds many gorgeous ice sculptures. To add to the experience, the lighting in the ice statues changes colours periodically, thereby continually infusing the ice with beautiful hues. There are ice chairs and tables to sit at (snuggly covered with fur so you won't get cold) and you can order warm food and drinks. We loved the hot chocolate!
The great thing about the ice lounge is it can be enjoyed all year long. In the summer months it gives you a reprieve from Dubai's scorching hot weather and in the cooler winter months (when it's 25C degrees!) you can venture inside to get your festive winter feel. The sculptures are changed regularly so you can experience something new with each visit. For my kids who are used to a sunny environment 365 days of the year this was a real treat!
Things to help plan your visit
Winter outerwear is provided to keep you warm
The lounge is open 10am until 10pm weekdays (Sun -Thurs) and 10am until 12pm on weekends (Fri & Sat)
The lounge is usually closed during Ramadan
Thank you for reading! You can also follow Baby Loves to Travel on Facebook, Instagram, and Twitter.
About