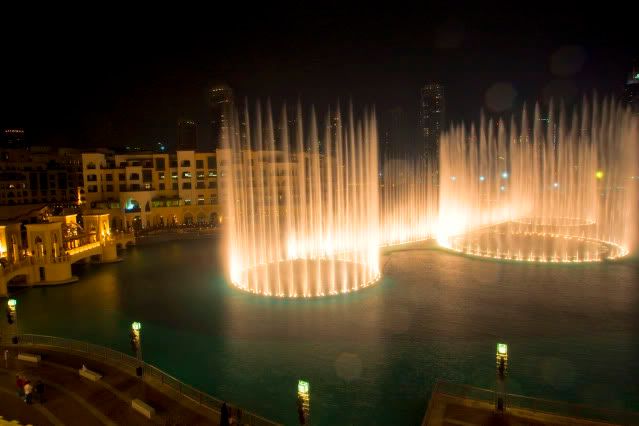 Photo source: Dubai Mall
A visit to Dubai would not be complete without a visit to the Dubai Fountain. Set on the 30-acre Burj Khalifa Lake on the Waterfront Promenade at Dubai Mall, the fountain show happens daily from 6pm at roughly half hour intervals. We're fortunate as we live within walking distance to the fountain and quite often play in a nearby park by the Burj Khalifa Lake so we get to see the first showing on a very regular basis. My toddler loves it! I love it! Surprisingly neither of us tires of watching it – over and over again.  
Made by the same company that created the Fountains of Bellagio in Las Vegas, it's the world's largest dancing fountain that is synchronised with a wide repertoire of classical, Arabic and modern hits. Apparently, the fountains can shoot water as high as 500ft (150 metres), equivalent to a 50 storey building – impressive. I find that the best way to experience the fountain in all its glory and to see a wide range of shows is to spend an evening at one of the waterside restaurants at the Souk Al Bahar  
For more information on the fountain click here.
Here is a sneak preview of the fountain in action!
About