For the most part, Dubai is a cloud free city. However, at this time of year there is high humidity and early morning fog and cloud forms do happen. We live up high, in fact VERY high, so on foggy mornings we often wake up to a magical world above the cloud line. Last week I wandered into our living room early in the morning, before the sun had risen, to find my 4 year old gazing out our window at this fantastic, spacey view of Downtown Dubai. The scenery that this city offers constantly surprises me.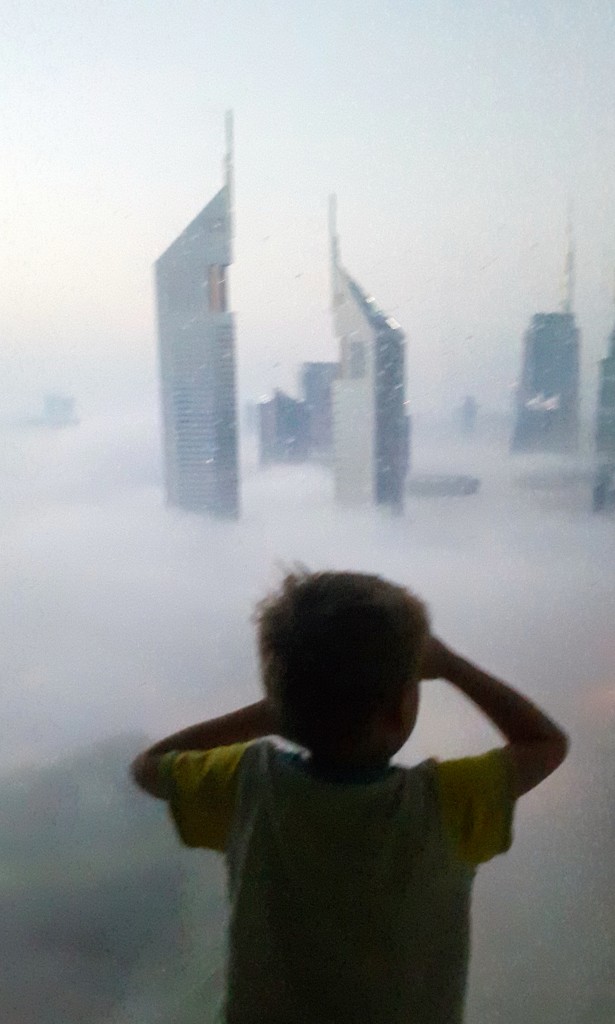 And this is how it can look on a really sunny day above the cloud line. So pretty and futuristic!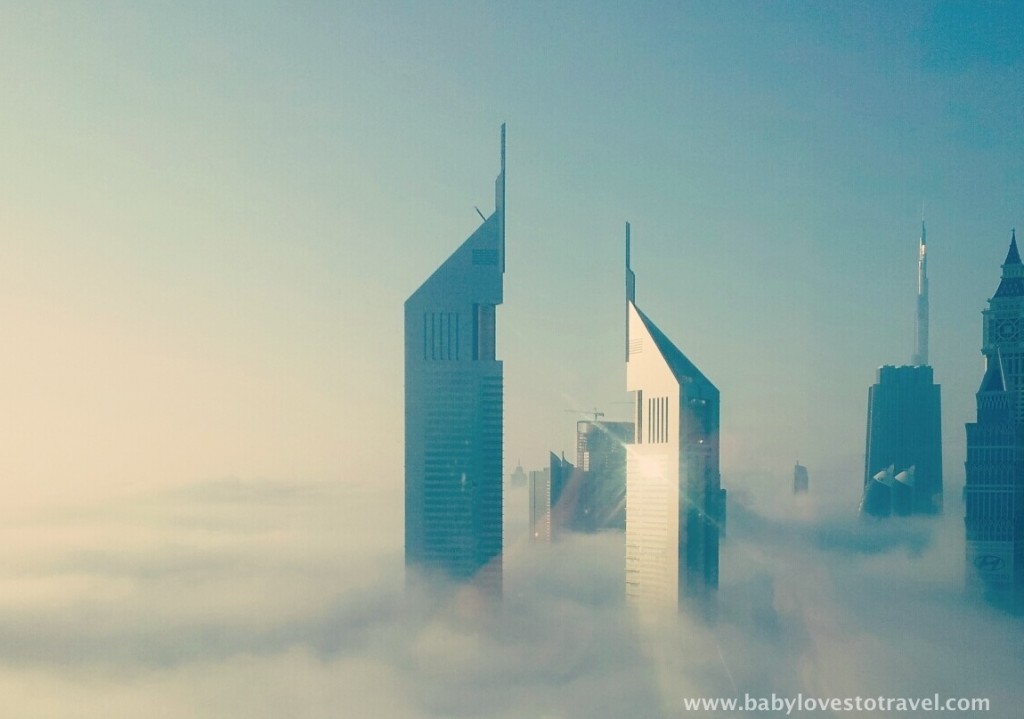 If you're ever in Dubai between October and December and it looks like it's going to be a foggy morning, try to book an early time slot for the observation deck at the Burj Khalifa.  You may see absolutely nothing at all, or you may hit the jackpot and see a futuristic city in the sky!
Thank you for reading! You can follow me on Facebook, Instagram, Twitter, and Pinterest.
About