We are safely back in Dubai after our 6 week escape to Europe. Dubai in August is unbearably hot with the daily average temperature around 42C! We have exactly one week until school commences and in the meantime my kids are climbing the walls (and each other). After 6 weeks of outdoor activity and fresh air, being confined to the indoors is not fun for anyone. So amidst the chaos of back-to-school preparations and settling back into daily life after being away, the following are a couple of Dubai activities that we are planning on doing to fill the week ahead:
An Early Evening Walk Through Old Dubai
An early evening stroll through the Bastakiya and surrounding area in Bur Dubai is something my kids really enjoy doing and it's situated in a part of Dubai that still feels real. By early evening it is still hot, however, without the blistering sun, walking around outside is possible. The Bastakiya Quarter is a labyrinth of little winding laneways with old wind-tower houses, art galleries, cafes and old merchant homes. We always make a mandatory pit-stop at the courtyard of the Bastakiah Nights Restaurant for some hummus and arabic bread and mint lemonades (a Dubai staple).
Just around the corner from the Bastakiya Quarter is the Dubai Museum, which is housed in the Al Fahidi Fort. It only costs a couple of dirhams to enter and it is open until 8.30pm most days. The museum cleverly uses life-sized dioramas to tell the story of Dubai by recreating life-like scenes of the souks, traditional local houses, mosques, desert life, a date farm and the pearling industry. We've visited here a number of times but each time we take away something new from the experience. To end the evening, we usually walk through the fabric souk and down to the Dubai Creek to watch the dhows, sometimes even going for a ride.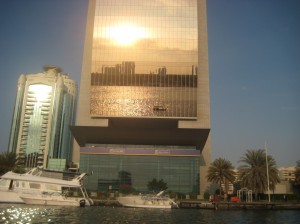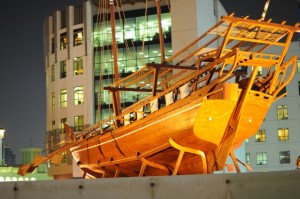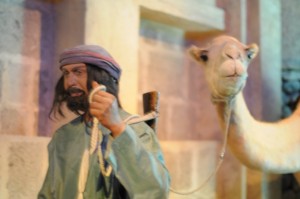 Swimming
Whether it's an early morning dip in a pool or a late afternoon swim at the beach, swimming is something we always do on a hot day in Dubai. My kids never tire of the water, even if we are not going to one of Dubai's famous water parks.
Children's City
I've written about Children's City before: it's a fun educational museum for kids and it's all about discovering and exploring the world in which we live. It has plenty of entertaining exhibits spread over several floors, including local and global culture, the human body, science, nature and space. It's most certainly a great indoor area to keep kids entertained for hours. My kids especially like the magic carpet ride and the plane flying exhibits. You can find Children's City in Dubai Creek Park, which during the cooler months is also a great park for a picnic.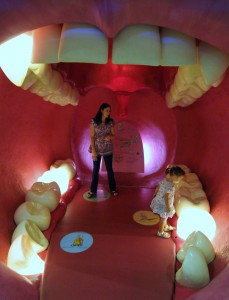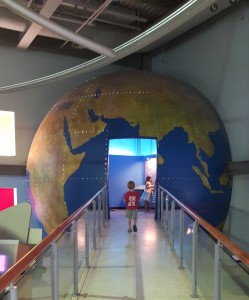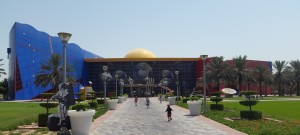 Modhesh World
AND then, there's always Modhesh World (shudder – on my behalf only). My kids seriously love this place. Modhesh World is a very large annual indoor fair for kids that takes place during July and August at the Dubai World Trade Centre. We go every year, and every year it successfully entertains my kids for an entire day.
About