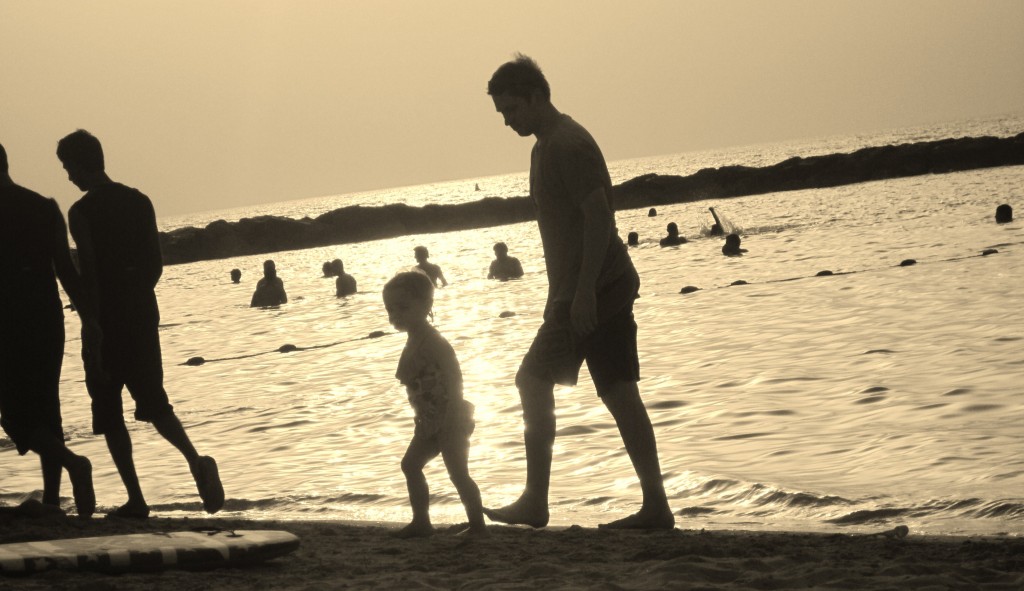 Dubai has a thriving beach culture, which may come as a surprise to people not familiar with the region.  Beautiful beaches run the entire length of the city and wherever you're located you're not too far away from a great beach with white sandy shores.  My toddler loves the beach and excitedly claps whenever we pull-up at the beach car park.  Unfortunately Dubai is heating up at the moment, and I mean sizzling in the high 40°s hot  (104°F+), which means day visits to the beach for the next couple of months are out of the question. 
To still get our beach fix, we've been visiting Jumeirah Open Beach (often referred to locally as the Russian Beach) in the early evening.  It's been the perfect time to visit and paddle in the warm Gulf waters and build sand castles on the shore, all the while watching the sun say goodbye to another day as it slowly sinks into the sea.  A perfect way to end a day!
Click here for a great roundup of Dubai's top beaches by Lonely Planet.
For more great photos from other travellers, check out Photo Friday at Deliciousbaby.com
About