The Burj Khalifa, the world's tallest building. You can't miss it if you visit Dubai, it alone stands out on the Dubai landscape glinting and sparkling for all to see – a beautiful needle-like structure reaching for the stars. I still remember the first time I laid eyes on this stunning piece of architecture: it was difficult to conceive that a building this tall actually existed! At 829 metres, it is insanely high – towering over all around it. It is almost too tall to be photographed in its entirety. Quite often the only way to snap it completely is to lie on the ground on your back. I see this being done all the time as I live near the Burj Khalifa – daily throngs of tourists attempt to squeeze the tower into the frame of their digital cameras while looking like they're taking a nap at the same time.
You can also take a visit up the Burj Khalifa to the 124th floor where you get some amazing 360 degree views of Dubai. Kids love being up there! And if you're feeling frivolous you can even buy a bar of gold from the Gold ATM located on the observation deck – astounding but true!
Also, if you happen to be in Dubai for New Year's Eve, the fireworks display that takes place from the Burj Khalifa is perhaps one of the most spectacular in the world!
For more great photos from other travellers, check out Photo Friday at Deliciousbaby.com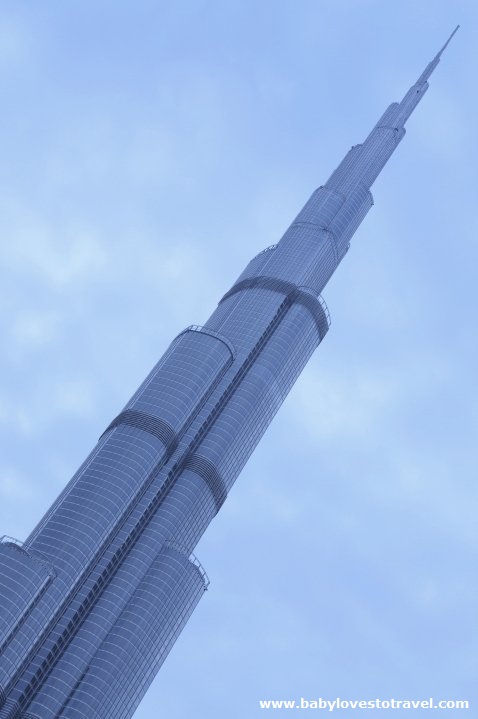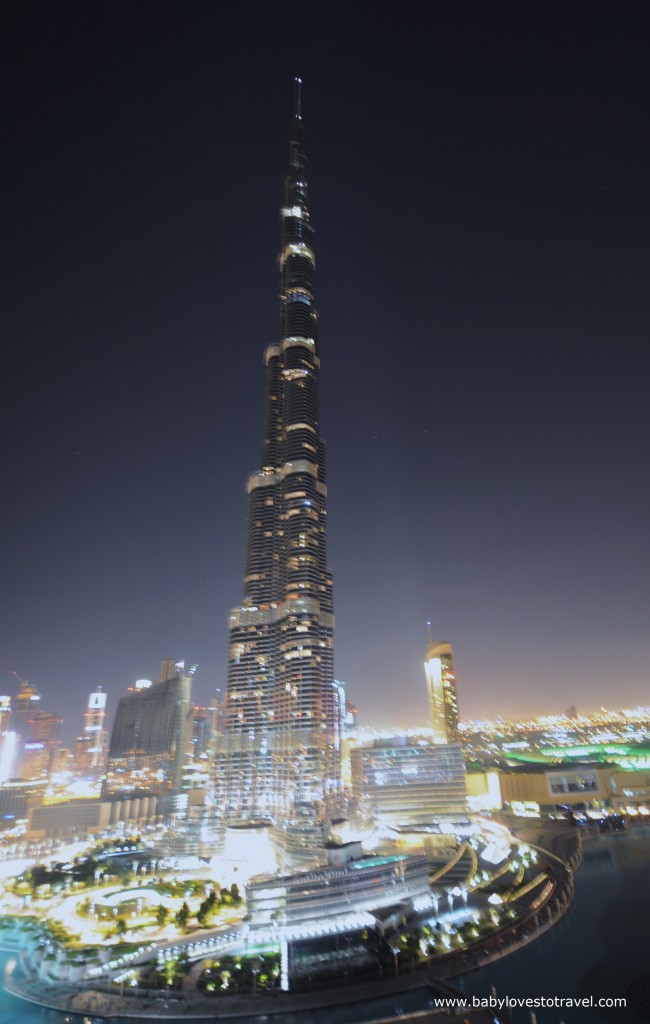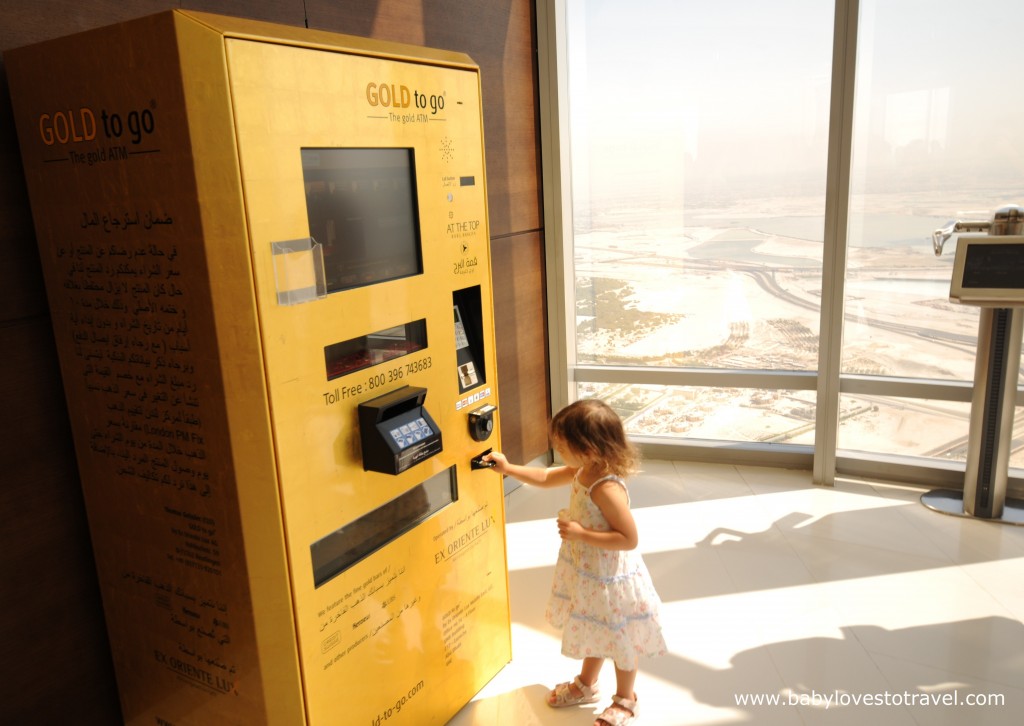 About