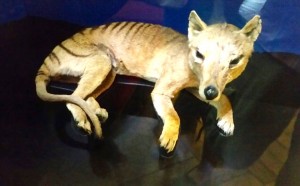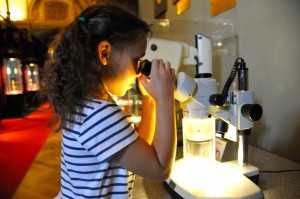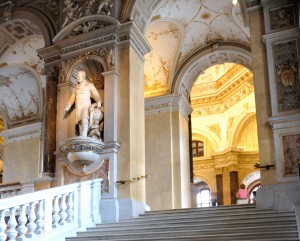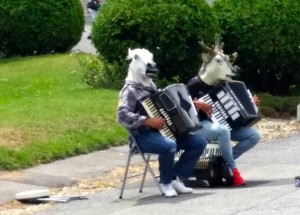 Apart from booking our accommodation and plotting out our driving routes around Central Europe, our 6 week trip has remained largely unplanned. We hadn't created lists of things we must see or do, there are no over-scheduled itineraries, no anxiety at not being able to fit everything within a 48 hour schedule, and I must say I like it this way. Each day is a slow new adventure. Well at least that's how I felt when we woke up on our first morning in Vienna. We rented a 2 bedroom quirky old Vienna apartment within walking distance to an eat street and the metro. My husband popped out to collect coffee and pastries and I found myself googling 'what to see and do in Vienna with kids'. I was excited about the unknown potential the day ahead held.
This is the first trip with our children on which we did not bring along our stroller. However, we have a little boy who at 4 still likes the comforts of the stroller and walking long distances (well… even short distances) is not his thing. So a trip to Europe for 6 weeks without a stroller is an interesting experiment for us. On our first day in Vienna we caught a metro to the museum district, had a locally inspired lunch (schnitzel of course), visited the Natural History museum, wandered around the city soaking in the summer vibe, stopped to admire many a busker, and then meandered home stopping for an ice-cream along the way. According to my pedometer (I have an app on my phone), we walked at least 8 kilometres that day. There is nothing like a baptism of fire for a child that does not like to walk! Of course, there were points along the way where we had to carry our little boy, but that's the price you pay for a great day exploring a city by foot.
We have visited quite a few natural history museums and this was one of the best so far. Also, the building it is housed in is visually stunning and alone is enough to warrant a visit. The museum is over 125 years old and contains a marvellous collection of animals, insects, dinosaur bones, minerals, fossils, meteorites, semi-precious stones and much more. It takes the better part of a day to get through but it is fascinating subject matter and my children loved it. They especially loved an exhibit called 'Human Evolution' where you could electronically transform yourself into an early human and have the photo emailed to you. The photos below are of my daughter as homo neanderthalensis and my son as australopithecus africanus.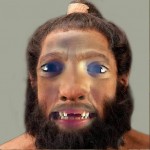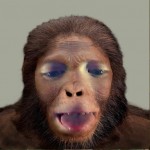 About