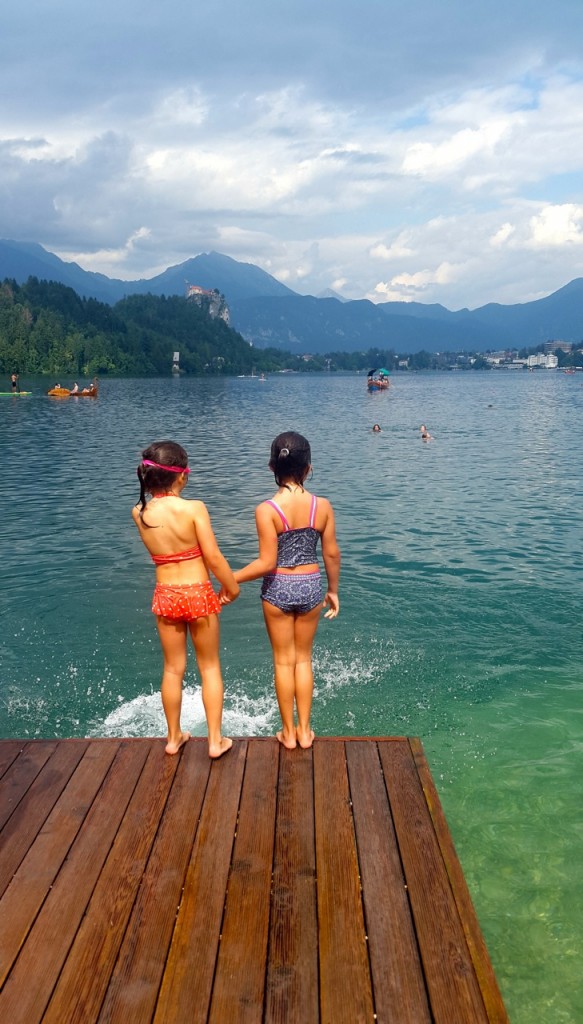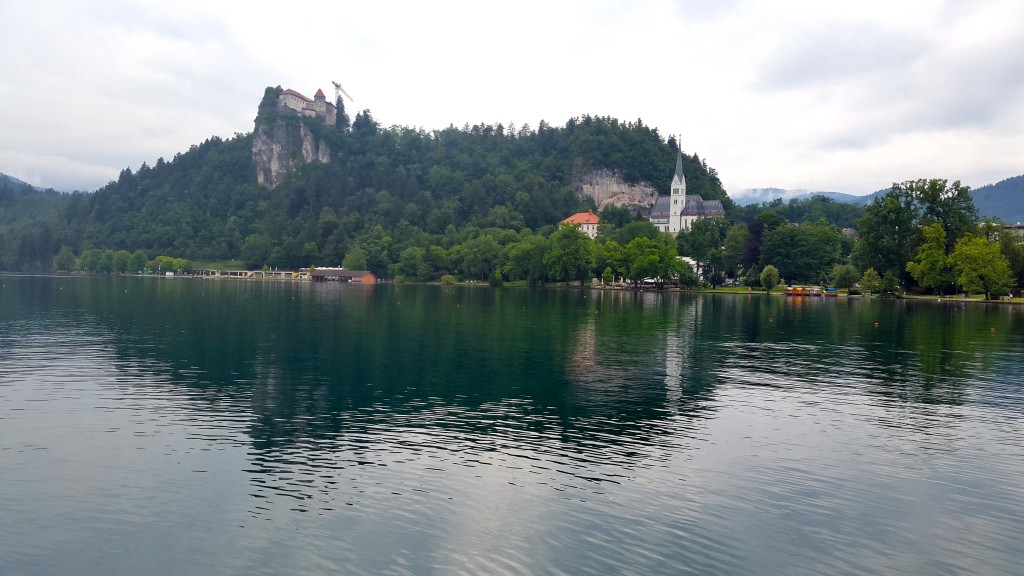 On day 3 of our big trip, we packed-up our car in Vienna and drove South through the beautiful Austrian Alps to arrive roughly 6 hours later at Lake Bled: our introduction to the beautiful country of Slovenia.
Indeed, Lake Bled is known as the 'Jewel of Slovenia', and when you see it for the first time you can certainly understand why it is deserving of this name. Located in the upper Carniolan Range of the Julian Alps, Lake Bled and the surrounding villages are a visual feast of rolling hillsides, jagged peaks and cool mountain waters. The lake itself is a deep blue and the mountains and countryside are so green that you almost have to pinch yourself to check whether you are dreaming. Adding to the character of the lake is the imposing medieval-era Bled Castle that dates back to 1011. The castle is complete with a drawbridge over a moat and is perched high above on a hilltop overlooking the lake and the extremely photogenic island monastery in the lake's centre.
Where we stayed:
For this part of our trip, we met up with friends from Dubai who also have 2 children the same age as ours (my friend, Aisha Leitner, owner of Party Camel, please do check out her store for the most gorgeous party supplies in Dubai!)
With 4 over-active kids aged between 4 and 6, a country stay outside of the town of Bled was an ideal choice. Our holiday rental located in a small rural village only a short 4km drive from the centre of the town of Bled was hosted by a delightful Slovenian couple that grew up in the region: Marija and Valentin. They are retired now and rent out the top floor 3-bedroom apartment of their farm house to travellers from around the world who, like us, are attracted to the area by its beauty.
Situated at the edge of the 1000 year old village of Bohinjska Bela, the apartment was comfortable and easily accommodated our two young families. Marija and Valentin were so welcoming and generous, we couldn't have asked for better hosts. They answered all of our questions about Bled and the surrounding area and even made some great recommendations on places to eat and additional things to see and do – secrets that only locals would know! On top of all that, they were kind to our kids, making them feel at home and giving them full access to their beautiful garden and fields. Starting some 20 metres from the entrance to their property is a walking track that leads up into the mountains. A 3km round trip will take you to the summit from which you have a gorgeous view of the valley in which sits Bohinjska Bela. Even my 4 year old, who doesn't like to walk, enjoyed this little trek through the woods.
After Dubai's 43C+ weather, this country experience was a real treat for all of us. If you ask my 6 year old what was the highlight of her time spent in Europe over the summer, she will tell you 'Staying at Marija's house', and follow it with, 'can we please go back and visit next summer?' Enough said.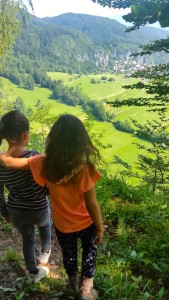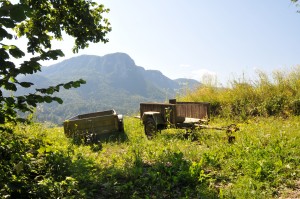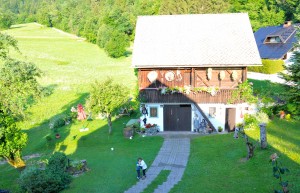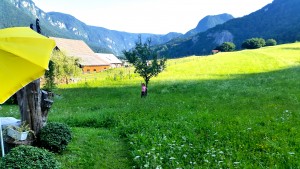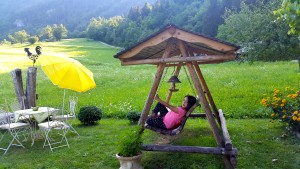 Driving tips: Vienna to Lake Bled:
It took us roughly 6 hours to drive from Vienna to Bled and that included a one hour stop for lunch. Fortunately, there are plenty of official rest stops along the way. There are many ways to drive to Bled from Vienna, including via Maribor in the East and Kranjska Gora in the West. However, we entered Slovenia via the most direct way: the Karawanken tunnel. To drive in Slovenia a toll sticker, known as a Vignette is required. If you are entering via the tunnel as well, you can purchase one at the tunnel's entrance. If not, these are generally available at most highway rest-stops/petrol stations, etc. The vignette is sold on a time-basis and we opted for the monthly pass given we would be spending the majority of our summer in Slovenia.
More about what to see and do in Lake Bled with kids to follow soon.
About