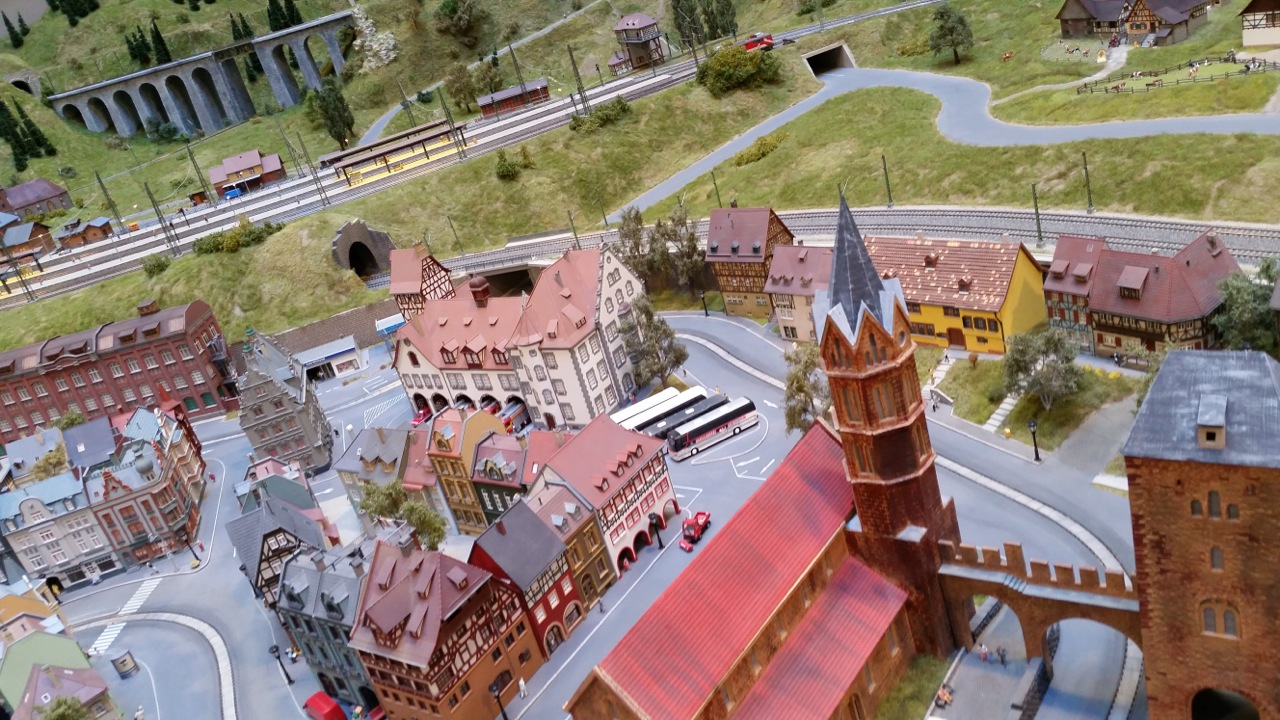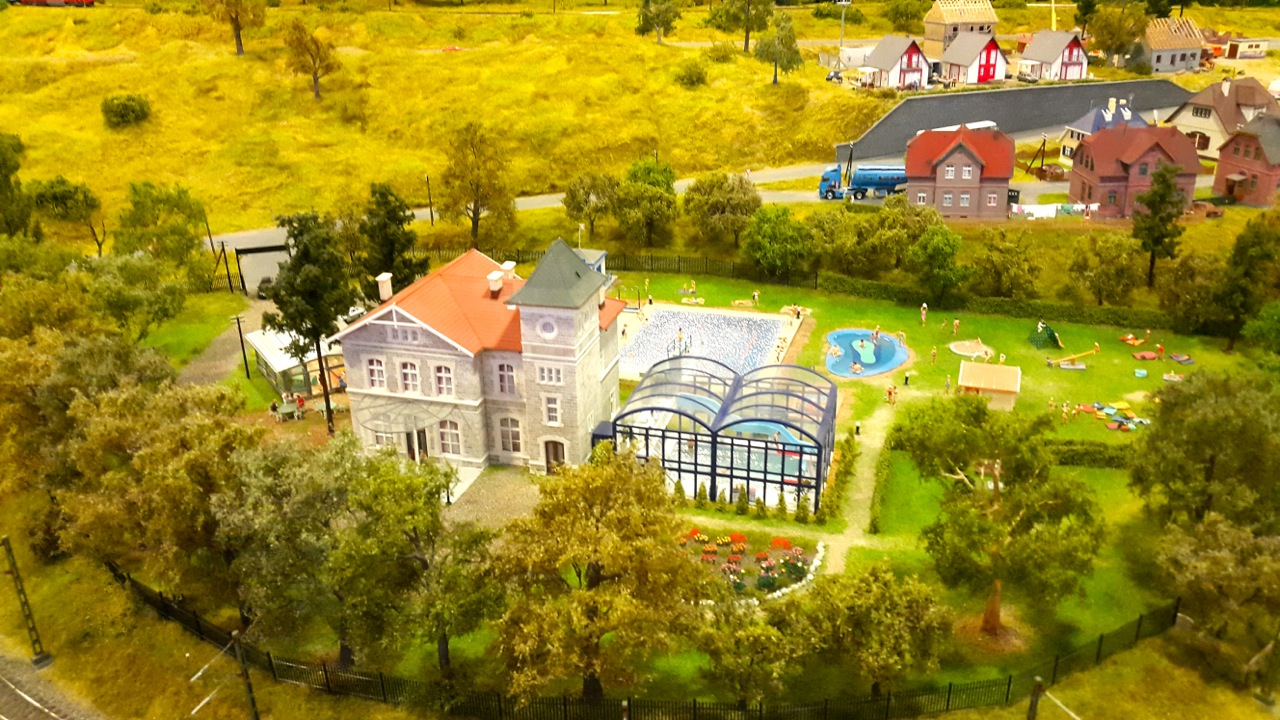 We had the opportunity for a short stay in Budapest during our recent 6-week summer trip around central Europe. Budapest is a visually stunning city that is rich in history and there is an enormous amount of sight-seeing to entertain older children and adults. As it has a reputation for being a "party town" we weren't sure if Budapest had much to offer younger kids and, at this point in our trip, our two were tired: tired of being in the car and tired of not doing 'kid things'. So we decided that during our stay in Budapest we would find something they would love! A visit to Miniversum turned out to be a perfect solution and, if anything, was a highlight of Budapest for all of us!
So what is Miniversum? It is a spectacular model layout and exhibition featuring many miniaturised landscapes from Hungary, Germany and Austria. The models are scaled 1:100 of the original size and are beautifully detailed. Model railways with working trains are used to link all the miniature worlds together, which are spread out over a number of large rooms. You can easily while away a few hours looking at the amazing features in the models.
Alongside the displays is a viewing platform on which young kids can stand to reach interactive buttons that influence the behaviour of the models.  Some of the buttons control train traffic, some light up houses or cars, whilst others control cranes, fire-fighting equipment, water fountains, sounds, move animals and otherwise bring the model landscape to life. We had a lot of fun trying to connect each button with its corresponding action as they were not all obvious or easy to spot.  Our boy is obsessed with maps and trains so for him this miniature world was bliss.
At the end of the exhibition there is an area with many free creative games and activities for kids (including a model railway they can build themselves). It is adjacent to a café for parents, which we found very helpful as our two could not be dragged away from the playroom!
Location: Miniversum is housed in the beautiful historic Krausz Palace on Adrassy Avenue, 5 minutes from the Opera House. It is open 7 days a week.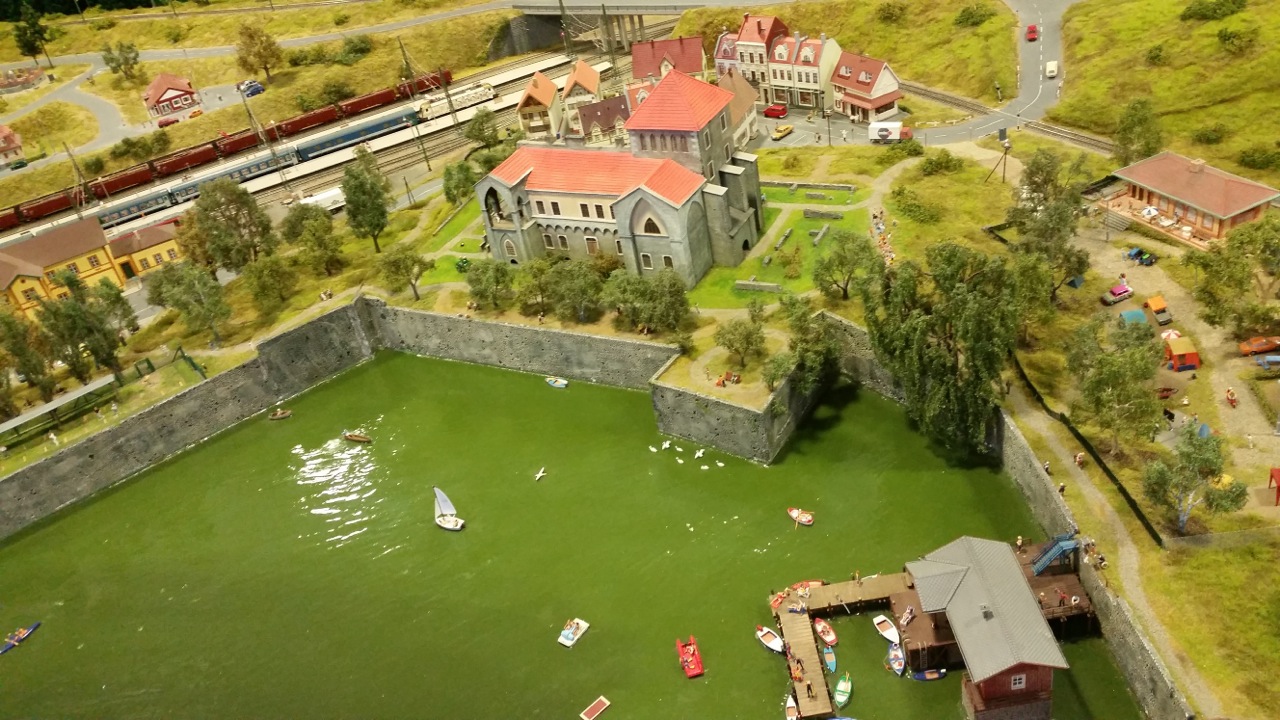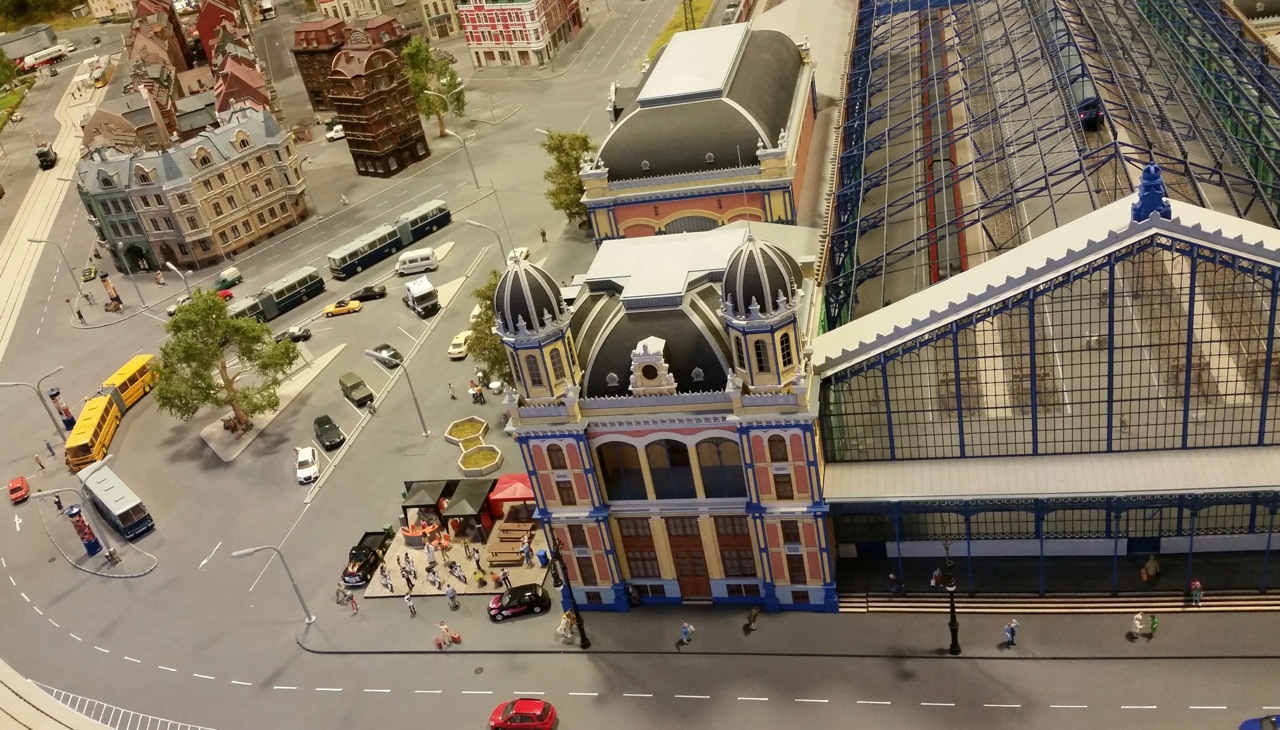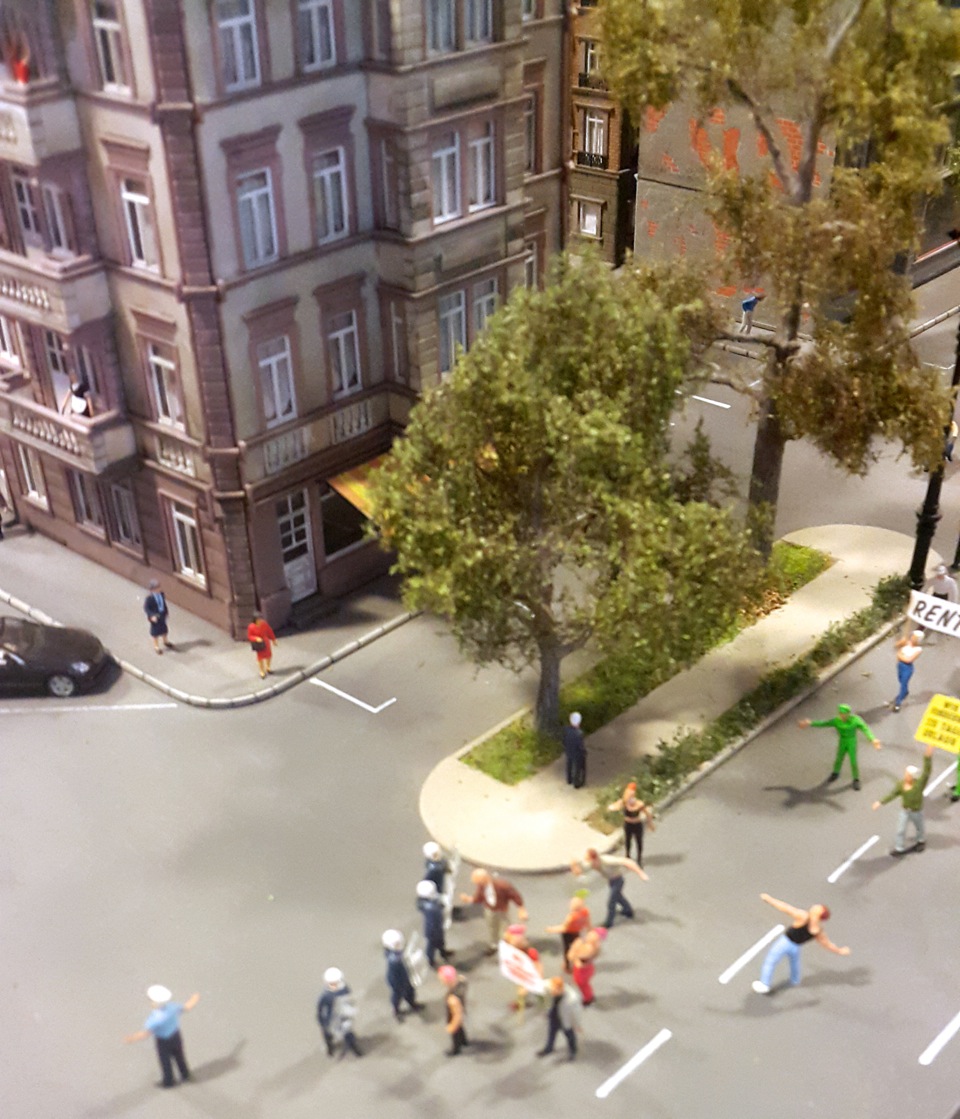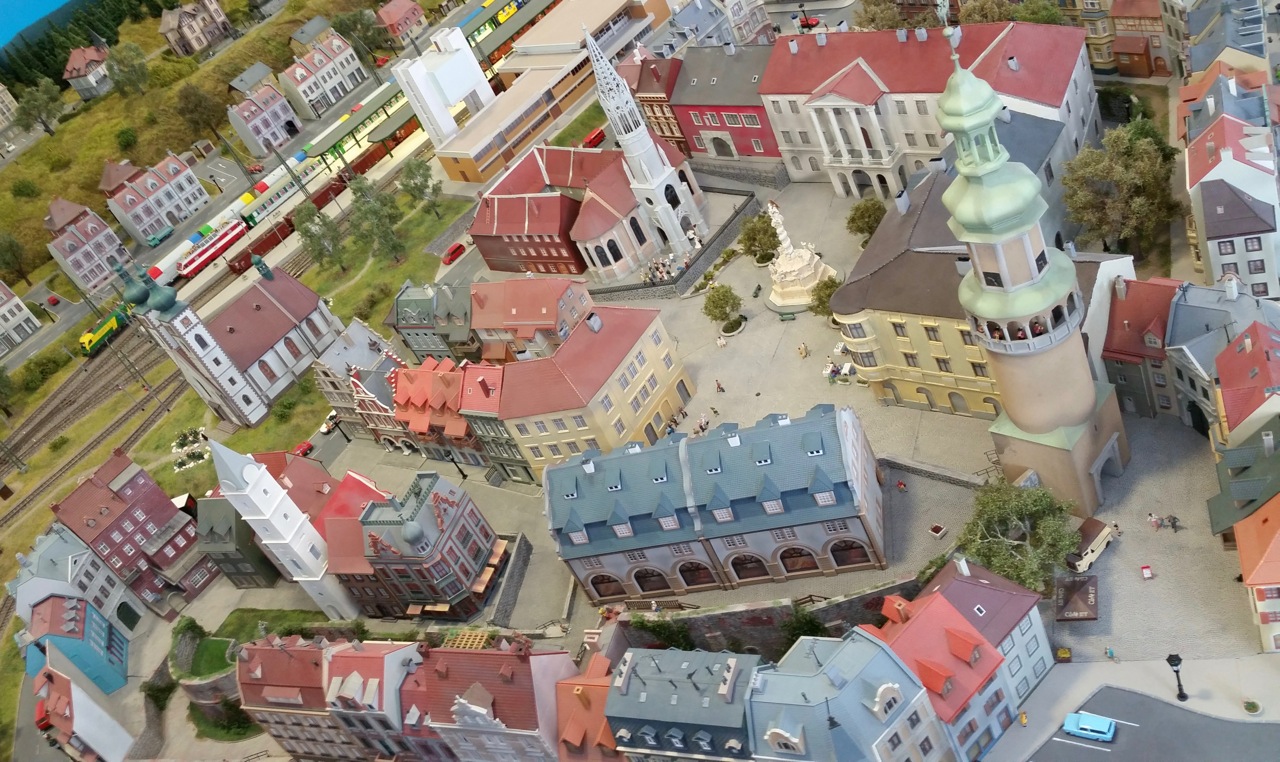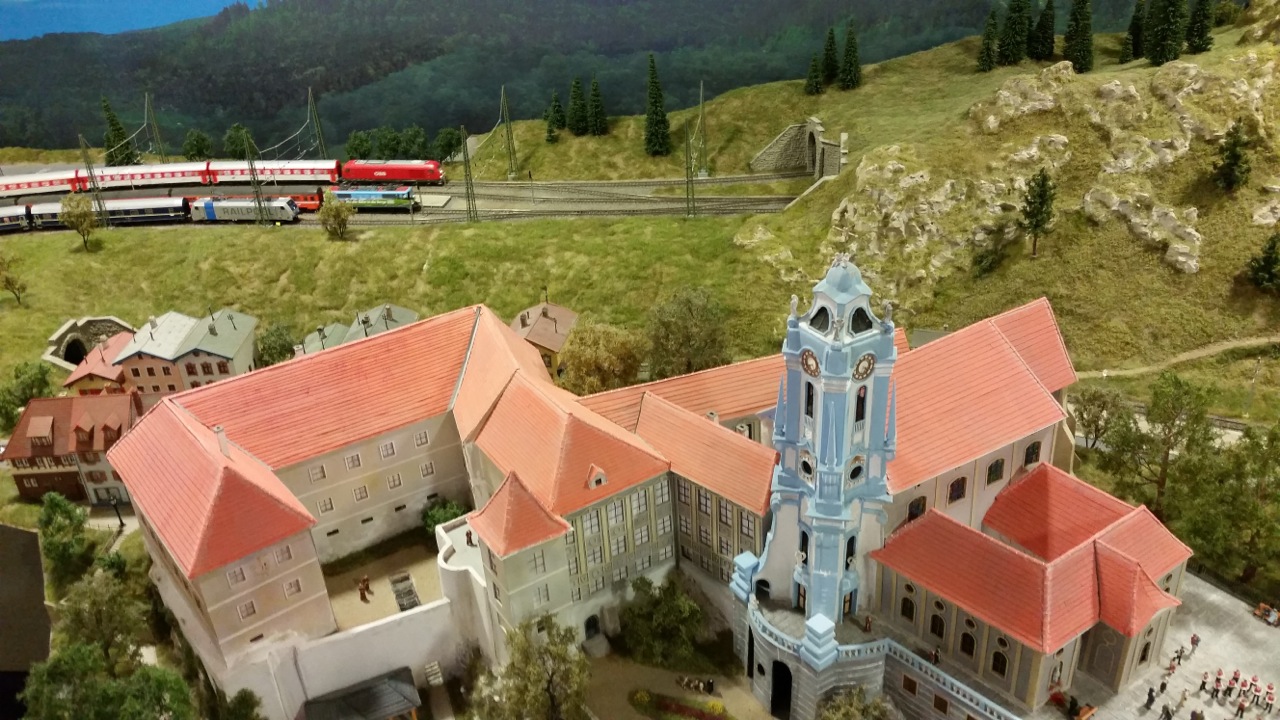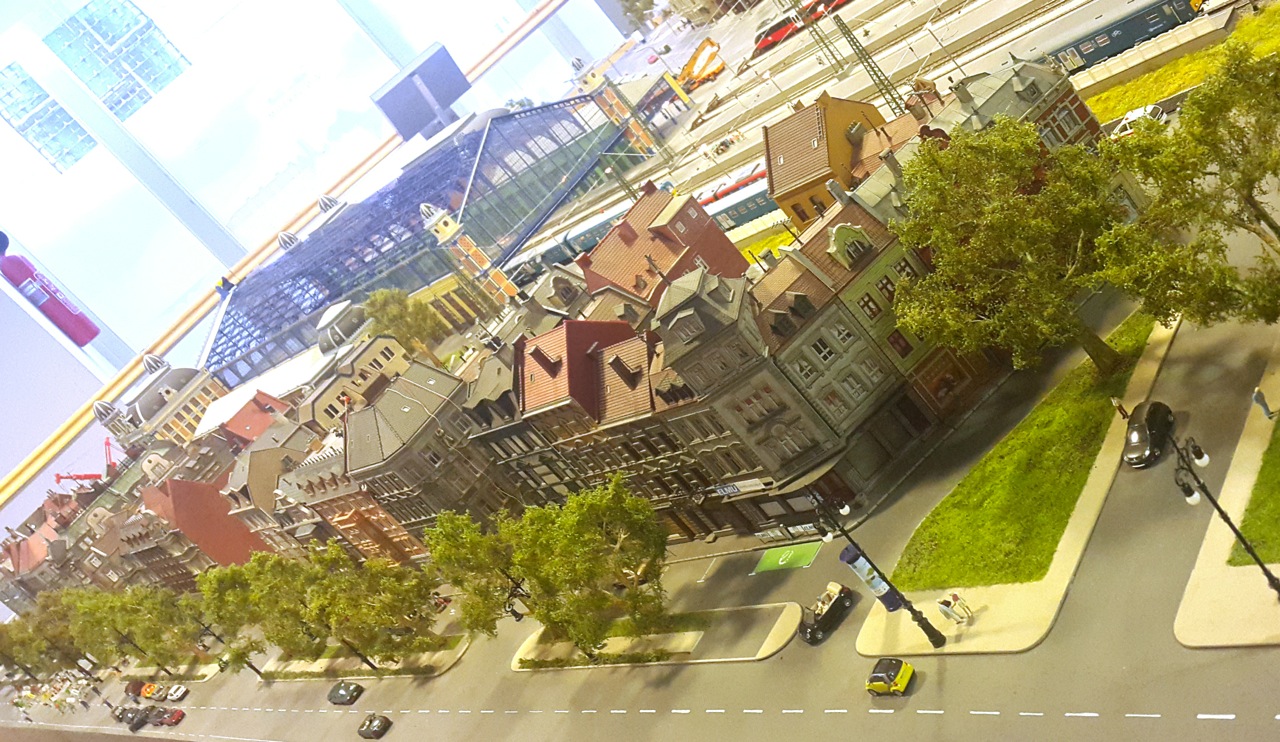 Thank you for reading! You can also follow Baby Loves to Travel on Facebook, Instagram, and Twitter.
About