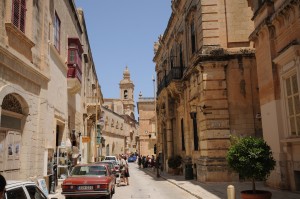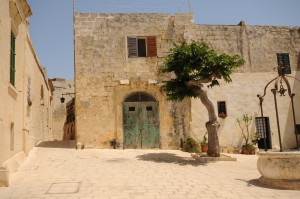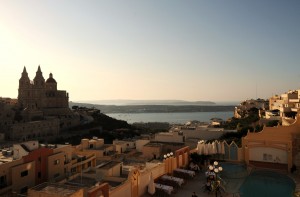 We were lucky to spend two sundrenched weeks on Malta and Gozo the summer just past, and I've written a detailed account here about the first week of our trip on the gorgeous little island of Gozo. My husband and I were recently reminiscing about the trip and I realised that I have yet to write about the 2nd week of our trip – our time spent on amazing Malta.
Positioned in the aqua blue waters of the Mediterranean, Malta is picture perfect and the island provides a remarkable array of experiences for a family travelling with young kids. Malta's location has given it great strategic significance throughout the ages, and as a result it has an extraordinary rich history with many world famous heritage sites.  Phoenicians, Greeks, Romans, Arabs, Normans, Sicilians, the Knights of St John, French and British have all ruled the islands at some stage and left their indelible footprint resulting in a nation of unique charm and cultural character.
Travel
We hired a car for the 2 week duration of our trip which I feel gave us the opportunity to see the best of the islands at our own pace. Malta does have a well networked public transport system (in the form of buses, some of which are vintage 1950s which are very cool to see). However they can be slow and with 2 young children with their own unique timetables I felt that we'd be better suited to car hire. We picked up the car at the airport on arrival, fitted our infant car seats and there they stayed until we dropped the car back a couple of weeks later. Roads on Malta are narrow, so cars need to be small to successfully get around. Heed my advice: a small car on Malta is a necessity! Either that or zero deductable insurance.
Accommodation
You're spoilt for choice when it comes to accommodation on Malta. In fact at first glance there appears to be too much to choose from. Deciding on a place to base yourself can in fact be daunting. I must admit I referred to my lovely friend Bridget who has spent a fair amount of time on Malta, for advice on the ideal location for a family of four. Based on her advice we chose accommodation at the Northwest end of the island in a town called Mellieha. The Northwest is renowned for its beaches, including the famous Golden Bay, and many large resorts are at this end of the island. We initially wanted to also spend 2 nights in the capital Valletta, but in the end decided that we would take a day trip there instead.  Accommodation options for kids seemed to be very limited within Valletta itself. After spending a week in a self-contained farmhouse on Gozo, on Malta we decided to opt for a serviced apartment at a hotel – just to mix the experience up a bit.
We stayed at the Pergola Club in Mellieha. Although it wasn't right on the beach (a 5 minute drive or 20 minute steep walk down to Mellieha Bay) as we are not beach obsessed this didn't concern us too much. The hotel was functional, clean and pleasant, and the amenities and location were fantastic, including many good restaurants within walking distance. Inside the apartment, the air conditioning was a welcome change from our Gozitan farmhouse and the small kitchenette allowed us to make some of the meals in a hurry to keep our little one's satisfied when they got hungry between meals and allowed us to keep milk and several staples to hand. We opted for a one bedroom apartment overlooking the pool courtyard, and the view of Mellieha Church with the backdrop of the Mediterranean behind it was phenomenal.
There is a great deal to see and do on Malta, so I'm writing a separate post on the 'Top 10 things to see and do on Malta with a young family'.
Quick Tip:
Be prepared for some very hot weather if you're heading to Malta in the summer months, daily temperatures reach 30+ degrees and the humidity is high. Sunscreen and hats for young kids are a must. Also it can cool down in the evening so take a light sweater/jumper just in case.
For more information about Malta check out the following useful links:
About