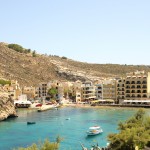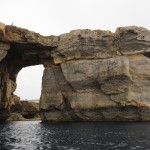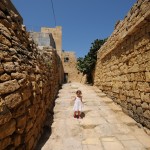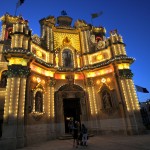 We recently had the pleasure of spending two sundrenched weeks on Malta and Gozo, and what a memorable experience we had! These tiny islands, positioned in the aqua blue waters of the Mediterranean, are beautiful and provide a remarkable array of experiences for a family travelling with young kids. Malta's location has given it great strategic significance throughout the ages, and as a result it has an extraordinary rich history with many world famous heritage sites.  Phoenicians, Greeks, Romans, Arabs, Normans, Sicilians, the Knights of St John, French and British have all ruled the islands at some stage and left their indelible footprint resulting in a nation of unique charm and cultural character. It's a destination that I have wanted to visit for some time. Growing up in Melbourne, and having many friends who are Maltese, I'd heard much about this island nation and my curiosity was stirred.
Travel
This was our first big trip travelling with 2 small children. We're old hands at travelling with one small child, but throw a young baby into the mix and it's a brand new experience. Malta is a 6 hour flight from Dubai so it was a relatively convenient destination for us to visit and it was an easy flight to manage with an excitable toddler and placid baby. We found a flight that arrived in Malta at midday which allowed us time to pick up our hire car, set our GPS and get on our way to our initial destination – Gozo. A regular ferry service  runs between Malta (Cirkewwa) and Gozo (Mgarr), and the journey is roughly 30 minutes. 
I must say that Malta has an exceptional public transport network (in the form of buses) but we felt that with 2 young kids we'd be better suited to car hire. Plus having our own car allowed us to see the best of the island at our own pace. As we hired at the airport and we were also returning to this point we decided to bring our own infant car seats along. I've previously explored the benefits for and against bringing your own car seat, but for this particular holiday having our car seats was an optimal solution. We picked up the car at the airport, fitted the car seats and there they stayed until we dropped the car back a couple of weeks later. It couldn't have been more simple. Roads on Malta and particularly Gozo are VERY narrow, so cars need to be small to successfully get around. Coming from Dubai (the land of the large 4×4) we did stand staring at our teeny tiny hire car wondering how we were going to fit all our luggage plus a double buggy in, but we did – and thank goodness we had a small car because the roads are mighty narrow in places. Heed my advice: a small car in Malta is a necessity!
Gozo
Visiting Gozo is like stepping back in time, church bells ring throughout the day and villagers go about their daily life much as they would have 50 years ago. It's only a tiny island (14km long by 7km wide) but it's brimming with history and natural beauty, so there is a vast amount of exploring that can be done. Or alternatively it's a great location to sit back and idly watch the days roll by. 
Accommodation


We rented a farmhouse for 8 days in the village of Munxar, which was a great way to soak in the local vibe. A Gozitan farmhouse was a good accommodation option for us, it allowed as privacy and space, as well as the ability to self-cater for most of our meals. Our farmhouse had an outdoor pool and terrace which overlooked the Maltese countryside and we lapped up the opportunity for al fresco dining for every meal (something that can't be done in Dubai during the summer months). It was also glorious to watch the sun set over the pretty capital Victoria, with church bells ringing in the distance, as well as listening to the far off sounds of village fiestas with fireworks and music. Although I enjoyed our accommodation on Gozo, if I was to do it again I would probably look for a different style of farmhouse, and things that I would've taken into greater consideration were:
Air-conditioning. There was none. We're used to living in an extremely hot environment, however we're not used to sleeping in 30 degree + heat without air-conditioning.
Size. The farmhouse we rented was in some respects too big for us, and managing a small toddler within this space was at times difficult, especially across floors.
Outdoor area with fenced off pool. Our outdoor area was great, the only downside was the pool was openly accessible from this area, so not necessarily a good space for curious toddlers or crawling infants. 
There is a great deal to see and do on Gozo, so I've written a separate post for a top 10 list of things to do with a young family.
Quick Tip:
Be prepared for some very hot weather if you're heading to Gozo in the summer months, daily temperatures reach 30+ degrees and the humidity is high.  Sunscreen and hats for young kids are a must. Also it can cool down in the evening so take a light sweater/jumper just in case.
For more information about Gozo check out the following useful links:
www.visitmalta.com
www.gozo.com
www.gozo.gov.mt
To be continued… next our experience on Malta!
About