Last summer we were lucky to spend a few weeks on the islands of Malta and Gozo. Positioned in the aqua blue waters of the Mediterranean, Malta is picture perfect and provides a remarkable array of experiences for a family travelling with young kids. Ranked in no particular order, here are some of the things that we saw and did on Malta:
Mdina
A visit to the 'Noble' city is a must! Mdina is the oldest city on the island and is historic Malta at its finest; we were truly impressed. Mdina sits high on the hill and looms over the surrounding town of Rabat and is an amazing example of a European ancient walled city with a mix of medieval and baroque architecture. There are only 300 resident families who live within the city walls (many from the original noble families) and only a limited number of resident vehicles are allowed within the city, so the city needs to be explored by foot. It's easy to lose yourself wandering the narrow and curving streets, soaking in and admiring the many palaces, elegant homes and churches that make up the walled city. Although a tourist haven, on many occasions we were alone in our wanders. We also took the opportunity to take a horse and carriage ride through the streets which was loved by our toddler. Mdina was a definite highlight of our trip. For anyone who has watched HBO's Game of Thrones recently, you'll notice that Mdina is featured heavily as the backdrop.
Stroll around Valletta
Upper Barrakka Gardens
We ended our visit to Valletta at  the Upper Barrakka Gardens. Once the private garden of the Italian Knights, whose auberge (residence) is nearby, these gardens offer stupendous views of the Grand Harbour. A great way to end a hot day, a rest in the shade with ice tea and beer (not for the kids of course) and a view that is breathtaking.
Sunday Seaside Market in Marsaxlokk
The seaside village of Marsaxlokk is situated in the South Eastern part of Malta. It plays a central role in Malta's fishing industry with majority of Malta's fish supplies being caught by fishermen from this port. Every Sunday a fish market is held on the open quay selling the fresh catch, along with other fresh local produce, clothes and tourist kitsch. It is well worth a wander along this quay to take in the vibrant local culture, as well as admire the brightly coloured traditional fishing boats (called luzzu) that dot the water in abundance. The origin of the luzzu dates back to the Phoenician period, but even today many of the customary traditions still remain such as the pair of eyes painted on the boats to protect from danger.
Popeye Village
Deciding to devote the entire day to kiddie activity (to help appease our toddler who was a little under the weather), we planned a visit to Popeye Village, which was only 3km from where we were staying in Mellieha. Once the film set of the 1980 production of Popeye, it is now a theme park where you can explore Sweethaven village and interact with the characters. There are also rides and games for young kids as well as a boat ride, water trampolines, sun bathing decks and a toddler wading pool. I'll be honest, it's a bit tacky and has definitely seen better days (I even wonder whether a health and safety inspector has ever checked out the place), but strangely we had A LOT OF FUN and laughs nevertheless. The experience was a welcome change from all the historical sight-seeing and our daughter in particular loved it, she was perhaps at her happiest on the trip right here.
A Play on the Sandy Beaches
Malta is small, which means you are never very far from the sea. The north-west end of the island is renowned for its beautiful beaches, such as Golden Bay or Mellieha Bay. Kids always enjoy spending an afternoon on a good  beach, playing in the sand and paddling in the shallow warm water is perfect entertainment for a toddler. You need to keep in mind that Maltese beaches are particularly crowded on weekends, weekday visits are quieter (though you're never going to escape the crowds entirely).
Visit Mdina Glass Factory at the Craft Village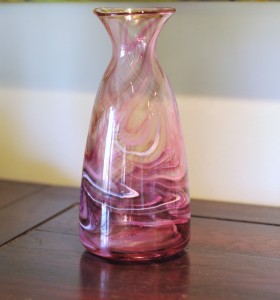 I love glass, so a visit to the Mdina Glass' studio was always on the cards.There are many stores scattered around Malta and Gozo, but the factory is located in the Ta Qali Crafts Village. A glass factory can be a hazard for a wayward toddler, but if you can manage to keep your kids contained there is the opportunity to watch the talented craftsmen in action. Our toddler was fascinated with the glass blowing.
Snorkelling and Diving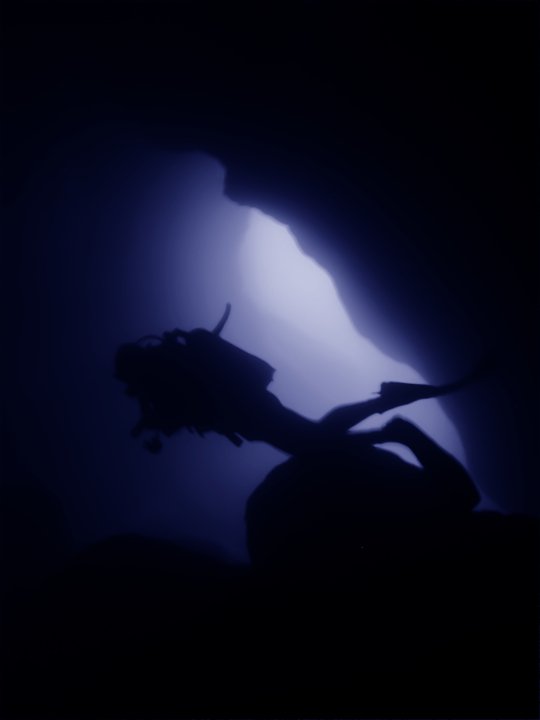 So this is not for young kids, however, if you're an avid diver (as my husband is) it would be a shame to visit Malta and not dive. The Maltese islands have some of the best diving opportunities in the Mediterranean because the shoreline limestone rock has been eroded over the years producing many interesting caves that can be explored without an Advanced PADI certification. In addition, the important role played by Malta during WW2 means that there are many airplane and ship wrecks off the coastline that can be explored by those divers with a penchant for exploring sunken treasures. Most hotels will be affiliated with a dive centre and so can arrange a day trip  to one of the many dive sites that dot the coastline. My husband only had the opportunity to do one dive here so he chose a site near the Popeye Village which let him explore a shallow cave filled with shrimp, starfish and other cave dwelling critters  – a recommended dive if you are staying near Mellieha.
Visit a Festa
Every village in Malta and Gozo has an annual "festa" celebrating the feast day of a patron saint. While we were in Malta there were a number of festas happening (most occur between May and Sept) and we were even kindly invited to a festa on Malta after stopping and asking a local for directions. Definitely get along to one of these events if you can, it's a great way to experience the local culture and hospitality first hand. A festa generally involves a Mass, followed by street procession with a band and fireworks. Most kids love fireworks! Click here for more information about festas on Malta and Gozo.
Hypogeum
Ok, I'll be honest we unfortunately didn't visit here because children under 5 are not allowed, however, I desperately wanted to. If we ever return to Malta and the kids are old enough it will be top of my list for things to see. The Hypogeum (which means underground in Greek) covers 500 square metres and is an ancient underground temple dating back to 3600 BC.  It consists of 3 levels of halls, chambers and passages carved out of rock. Only 80 people can visit per day so booking the experience in advance is a must.
For more information about Malta check out the following useful links:
About