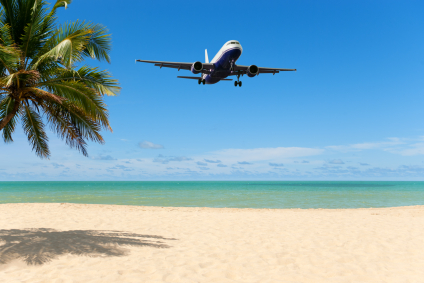 If I'm planning for a summer holiday some additional items that I always include on my packing check-list for my baby/toddler are:
Baby Sunscreen. You can purchase sunscreen that is suitable for baby and toddler sensitive skin. It is always a good idea to test on a small patch of skin to make sure your child won't have a reaction. For further information on how to protect your child from the sun check out these great tips from the Australian SunSmart organisation.
Baby sunglasses.
UV resistant sun/swim suit.
Sun hat.
Swim nappies. You can purchase disposable swim nappies but this often means carrying a large pack in your luggage and also the potential of running out if your destination doesn't offer this product. Or you could purchase a cloth swim nappy, this takes up hardly any space in your suitcase and just requires a quick wash and rinse after each swim. Plus it's a lot better for the environment.
Baby swim towel. If you're staying at a resort this may be an optional item as they generally provide swim towels for all guests.
Float bands or swim seat.
Pool and beach toys. Often these can be purchased cheaply at seaside and poolside locations, and if you don't have enough room in your luggage to take these toys home, you can always donate them to your hotel or a local charity so they can be passed onto other children.
Baby friendly insect repellent. I prefer to use organic brands which are DEET free such as Lafe's Organic Baby Bug Repellent.
Rehydration tablets/sachets. If your child becomes unwell or gets dehydrated due to the heat these are must.
Mosquito net for cot/crib.
Buggy parasole. If you plan on taking your buggy and using it substantially this will help protect your child from the sun and avoid serious sunburn. Alternatively an oversized muslin cloth can also be used to block the sun.
Disinfectant wipes. These are especially useful for wiping down surfaces such as tabletops and highchairs.
Vaccinations. Make sure you check with your GP the vaccinations your child may need for your trip. It is best to obtain this advice 6-8 weeks prior to travelling as some vaccinations require more than one dose. For a great overview of travel vaccination requirements check out the Travel Doctor or National Travel Health Network & Centre.
About