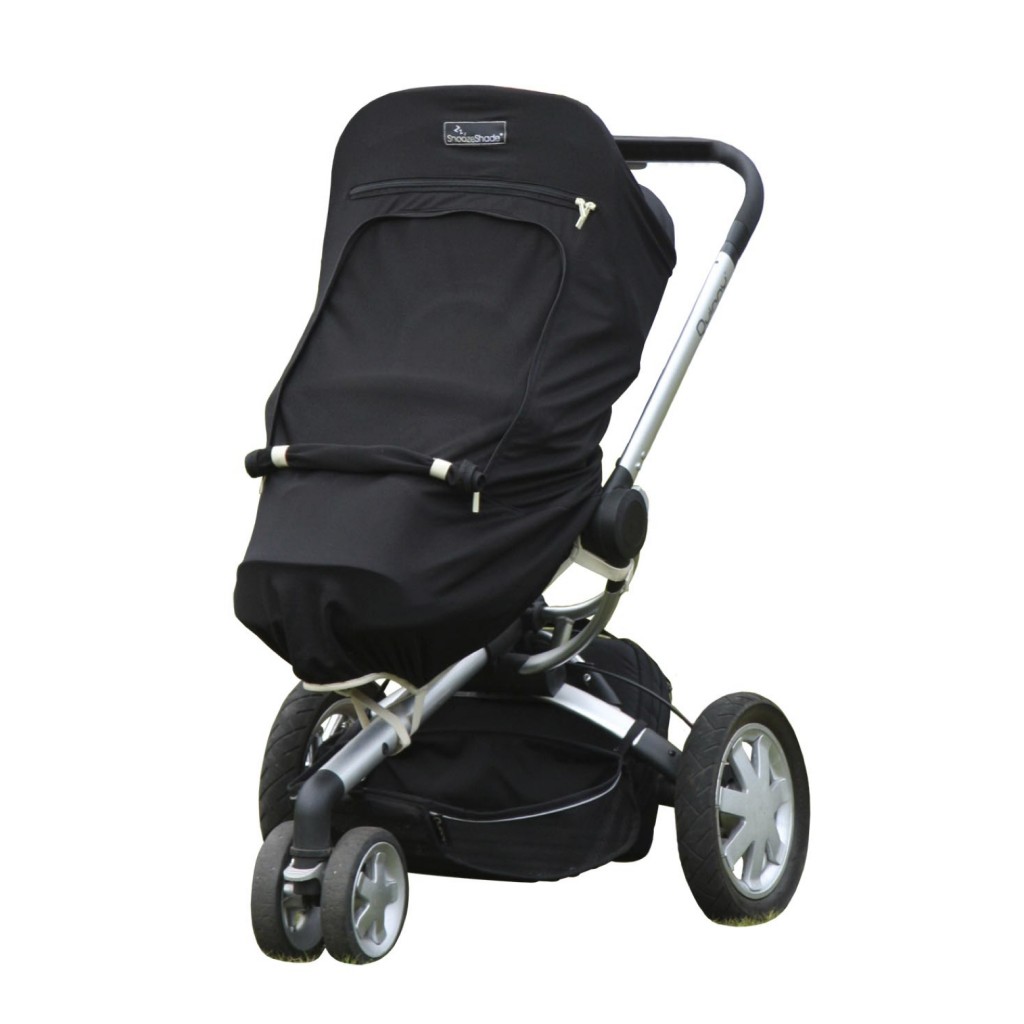 Dubai is a sunny place, in fact perhaps one of the sunniest places on the planet. On average rain falls here 5 days a year here (yes you read correctly!) and I remember Miss M recently shouting with excitement 'Look mummy a cloud' as a little fluffy cloud floated high in the sky. So needless to say whenever I'm outside with my kids in the stroller I always carry something to cover the pram to protect my kids from the sun. I mostly use oversized muslin cloths as a cover but recently SnoozeShade asked if I'd like to trial their SnoozeShade Plus.
SnoozeShade make a range of breathable blackout blinds and sleep aids and is designed by a British mum who was tired of hanging blankets over the pram to help her daughter nap on-the-go. I found lots of benefits to the SnoozeShade Plus:
one-size-fits-all allows it to be used with all prams and strollers.
easy to put on. Though I must admit I found it a lot more fiddly than throwing over a blanket.  However, once on it's securely on and unlike a muslin blanket it's not going to get kicked off and inevitably caught in the wheels of the stroller.
offers the highest level of sun protection (UPF50+) so I know that my kids are protected from the sun.
made from a breathable fabric.
can be used as a black-out blind but with the option to open a panel so that my kids can see out while still being protected by the sun.  The black-out blind feature makes this product useful indoors as well to help aid sleep, such as when I'm shopping at the mall during nap time!
packs down to next to nothing so very easy to travel with.
I have a special offer from SnoozeShade for my readers – 20% off the SnoozeShade range.  The discount code is BLTT20OFF (the code is caps sensitive) and it can be used at either the UK website  or USA website, please note the code gives free UK and US shipping where applicable but will not give free international shipping.  This offer is valid until 10 June 2013.
Thank you to Snoozeshade for providing me with a complimentary Snoozeshade  for the purposes of this review. As always all opinions expressed are my own. 
About