My kids LOVE the iPad, but I have reservations about them using it everyday. I think kids need to be kids and for me that means interacting, playing and being present in the real world and not constantly escaping into a virtual world. With all that said, I do however think that in moderation kids can learn a great deal through iPads as they are a useful tool for entertainment and education.
So, here is a round-up of top 5 games my kids enjoyed playing over the summer:
THINKROLLS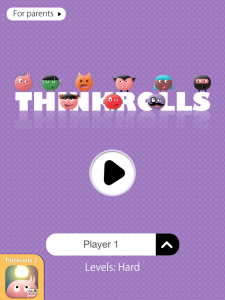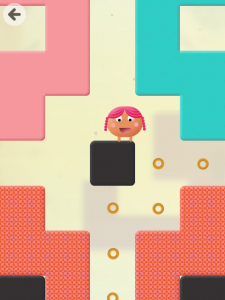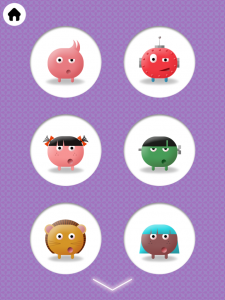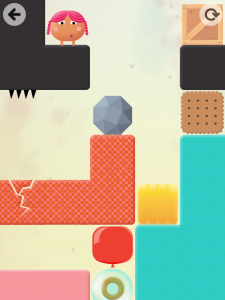 This app, developed by Avokiddo, was a big hit with both of my kids and was the game of choice for many days running. At the beginning of the game, the player is introduced to a cute ball-like character which they need to navigate through a vertical maze full of challenges using logic and puzzle solving skills.  Along the way, the player learns about gravity, force, buoyancy, heat and elasticity. It's a trial and error game so the player learns by making mistakes and can take as many turns as needed to complete a section. This game is for 3 – 8 year olds, with 90 easy levels for the 3 – 5 age and 90 harder levels for older kids.  Although Thinkrolls 2 was released earlier this year, we haven't yet installed this app but look forward to playing it.
TOCA BUILDERS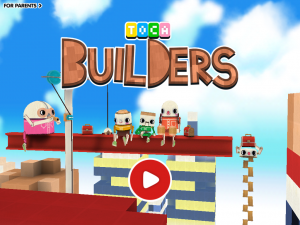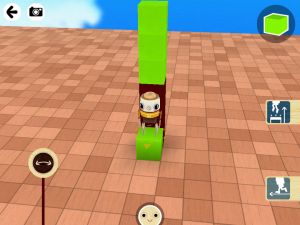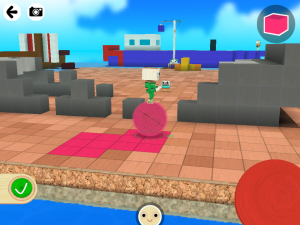 Toca Builders is a Minecraft-esque game for the younger market and my 4-year old boy in particular enjoys it. The game starts out with 6 builder characters on an empty island, each with a unique building skill.  The island is a blank canvas and the player can guide the characters to create whatever anything imaginable.  The builder characters can drop, spray, smash and lift blocks to construct whatever you like and you can even save your worlds. We found it amusing to look over the worlds my 4 year old created and you can view some amazing examples in THIS CLIP created by the app's developer, Toca Boca.
TEACH YOUR MONSTER TO READ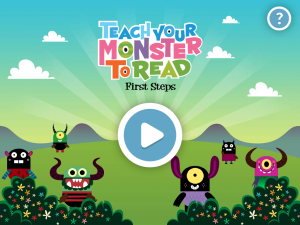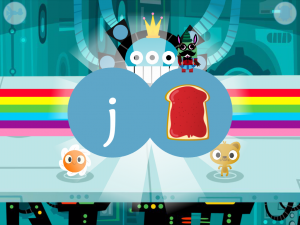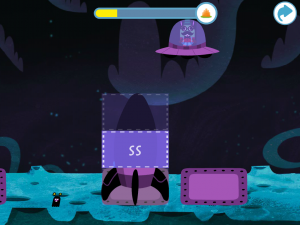 Motivating a child to use the iPad for learning can be difficult and so it is very satisfying to have an app installed that is 100% educational that the kids love nonetheless. Teach Your Monster to Read is phonics based and focuses on letter and word recognition through sounds, blending and segmentation. At the beginning of the game, the player designs a monster, which then zooms into outer space in a rocket. Unfortunately, the monster's journey is brought to an abrupt end as the rocket crashes into a strange planet marked by eight islands (the levels of the game). The islands are ruled by a King who agrees to help the monster rebuild the rocket if it collects enough letters, which can be won by completing a series of phonics-based games.
TOCA LIFE: CITY

If it is your child's dream to be able to wander around a city and go wherever she or he pleases, then this Toca Life: City will let them do just that. Kids can choose between 33 characters and customize how they look for the urban tour, right down to the hairstyle.  The character can then explore and interact in four locations: an outdoor food market, a shopping mall, a hair salon and a loft apartment. The attention to detail in this app is fantastic as each location is bursting with detail allowing the player to experiment with nearly everything in the environment. The developers haven also hidden treasures within, behind and underneath everyday objects which help motivate the player to explore the virtual surroundings.
MR JUMP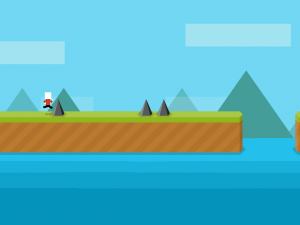 I'm not sure there is any educational merit to this game. Nevertheless, it is a fun distraction with an old-school design – plus it's free!!  Predictably, Mr Jump is all about jumping – that's it. Made by 1button, the object of the game is to make a two-dimensional character jump from one platform to another by tapping the screen. The longer the tap, the longer the airtime. Simple. Except that the platforms and obstacles seem to approach the character at a very fast rate. The format is a bit reminiscent of the old Nintendo and Atari games that have linear goals but my kids love playing it nonetheless (despite never knowing Nintendo or Atari). I asked my 6 year old why she liked this game and she said 'I just want to get to the end!'  And that's what this game is all about – getting to the end!  It's not necessarily an easy game (despite only having 12 levels) but it is very entertaining, and even a little addictive.
What are your current favourite apps for young kids? I would love to hear about them. Thank you for reading! 
Follow me on Facebook, Twitter, Pinterest and Bloglovin.
About