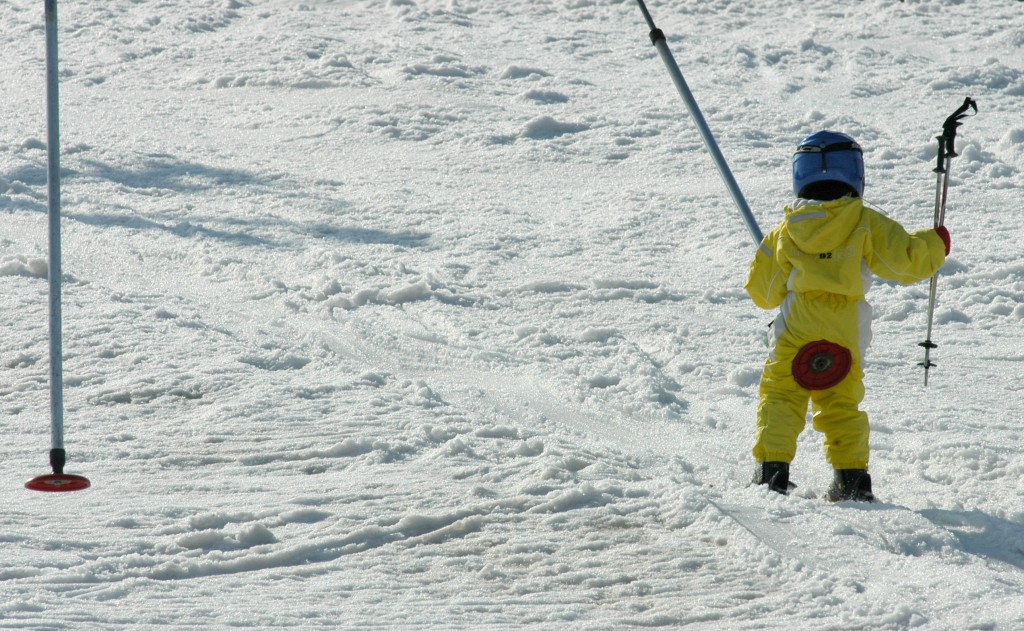 Some great advice on activities for kids on a ski holiday in this post sponsored by Inghams.
As exciting as ski holidays are for those who love the high altitude glacier peaks, a holiday in the snow can be difficult if you are planning on taking children with you. Although your child will probably love the snow, making snowmen and throwing snowballs, skiing itself can pose a whole new challenge, particularly if they have never done this before. But don't worry! This shouldn't discourage you, there is a selection of beginner friendly ski areas across the world in a range of child friendly resorts and some quick research should help you find the perfect resort for your particular requirements.
When choosing somewhere to stay you should look into the resorts which have low altitude peaks and cater to beginners with short, easy runs. Skiing areas in Austria, Andorra and France are some of the best for beginners with lots of resorts housing ski schools and a range of non-skiing activities.
The first and probably most important activity for children on a ski holiday is of course, ski lessons! Family friendly ski resorts tend to have a skiing school and skiing kindergarten so your children will be in safe hands with fully qualified instructors allowing you to experience the slopes while they are enjoying the tuition and coming to grips with the important basics. Your children can then test their skills with you on the easier, beginner friendly nursery slopes! If you shop around for offers for family skiing holidays in 2012 you will be able to find lots of discounts which can make your holiday more enjoyable. Discount equipment hire for children, skiing school and child ski lift passes are just a few of the many offers that are available.
After a few days of ski lessons and sliding down the ski slopes your child will probably want to try out some other activities in the snow. Most family friendly ski resorts have a selection of non-skiing, snow based activities which are perfect for children and their imaginations.
The activities which are often available include dog sledding, sleigh riding with reindeer, snow shoeing, tobogganing and even snowboarding for the older child.
About