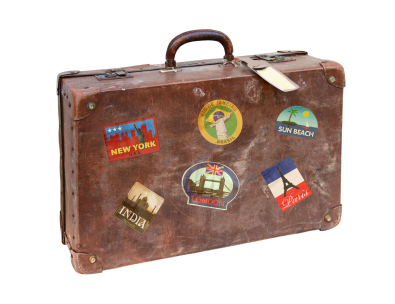 We have a steady itinerary of travel planned for 2012.  Here's a peek at what we're up to:
In January we did a bit of local tourism, visiting Sir Bani Yas Island an island in the Emirate of Abu Dhabi.  Another local road trip that is also on my agenda is a visit to Muscat, the capital of Oman. A few friends have also suggested a trip to Mussandam to swim with whale sharks (my husband is particularly pushing this idea!).  
In a month or so we are heading to Koh Samui, Thailand to spend a week holidaying with some great friends from Australia. It truly will be a 'baby' loves to travel event, with a 6 month old, 1 year and 2 x 2 year olds in our group. We may also pop through Singapore for a day or 2 on the way there.
In July we are off to Canada. My husband is Canadian, so we travel there often and visiting my in-laws at their lakeside cottage in Ontario during the summer months is becoming somewhat of an annual pilgrimage. The weather is always great and the landscape is stunning. One summer we even saw a wolf on the road and a bear on our driveway! How's that for the stereotype of the Great Canadian Wilderness?
Following on from Canada, we'll be visiting the Big Apple. We have a wedding to attend in New York so we'll be stopping for 5 days to also do some exploring.
Petra and the Dead Sea, Jordan. This has been on my travel bucket list since I moved to the UAE, but this year I've promised myself that we will take this trip. As soon as the harsh summer is over, and the cooler winds blow in, usually in October, that is when we intend to go.
Australia! Home to Melbourne for Christmas and New Year.
About